Disclaimer: Traveling Ness contains affiliate links and is a member of the Amazon Services LLC Associates Program. If you make a purchase using one of these links, I may receive compensation at no extra cost to you. See my privacy policy for more information.
31 Best Travel TV Shows and Movies of All Time
Needing a bit of travel inspiration? Watching a TV show or movie can transport you to a new country and serve as a mental vacation. For so many reasons you might not be able to travel at the moment and it's nice to feel like you can travel the world from the comfort of home. I've put together the best travel TV shows and movies that will surely generate some wanderlust!
In between trips I also like to find inspiration and ideas of where my travels might take me to next. Watching a good series or a travel movie gets me excited and is one of the best ways to determine my next trip destination.
And if you happen to be more of a bookworm, then head over to my post 21 Best Travel Books To Fuel Your Wanderlust for some books that will make you want to take an adventure.
I have put together a list of what I personally think are the best shows and movies that will inspire you to travel. Grab a snack, curl up on your couch and enjoy watching!
Best Travel TV Series: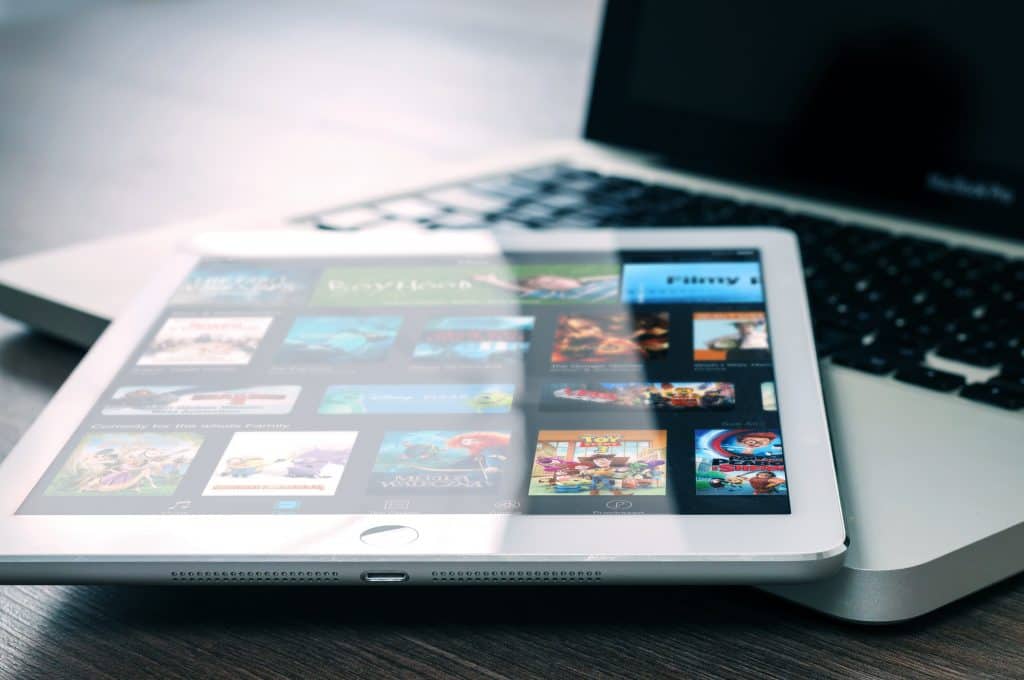 1. Outlander
Network: Starz, Amazon Prime (5 seasons)
Countries: Scotland, England, France, USA
If you didn't know, Outlander is the first book in a series by Diana Gabaldon that I first read about 20 years ago. Let's just say I was hooked and fell in love with everything about it. I have since read them all 3 times which is saying a lot as they are extremely long books! I was hesitant to watch the TV series but wow! They really did the books justice and did a phenomenal job.
That is partly to do with the input of Diana Gabaldon and the best actors and actresses that you can't help but love. The series starts off in Scotland and is about Claire Randall who steps through stones and is transported from 1945 to 1743.
She meets a rather easy on the eyes Jamie Fraser and an adventurous love affair begins. Don't be fooled by the hot steamy love scenes, as Outlander has it all with adventure, history, mystery, murder, and suspense to keep you on your toes for each episode!
2. Game Of Thrones
Network: HBO, Amazon Prime (8 seasons)
Countries: Ireland, Spain, Croatia, Iceland, Malta, and Morocco
If only Game of Thrones could have continued for another few seasons… I started watching GOT around season 5 so it was very fun to binge-watch the first seasons. Now you can watch all 8 seasons and just remember to take a break from time to time as you will likely be hooked!
Game of Thrones is a drama series that is a medieval fantasy created after a series of novels of "A Song of Ice and Fire". GOT has an insane amount of action, mystery, suspense, lust and well pretty much everything else you can think of like dragons and zombie-like creatures. If I didn't get your attention yet, each "land or kingdom" is filmed in different countries that will give you serious wanderlust.
The majority of the filming was done in Ireland, Spain and Croatia and some in Malta and Morocco. This is one of those series that you really need to start from the beginning and actually watch as they are numerous characters. Once you figure out who is who, then the fun of watching begins…
3. Downton Abbey
Network: Amazon Prime (6 seasons)
Country: England
Downton Abbey is an English series that is set on a wealthy country estate in what is supposed to be in Yorkshire, England. It really looks more like a huge mansion to me than a "place in the country'. The country estate belongs to the aristocratic Crawley family and follows the daily lives of the family and their extensive amount of servants!
The show begins in 1912 with the sinking of the Titanic and how the heirs of the Crawley estate sunk with it. Having only three girls, the Earl of Grantham must find an heir. The story also covers several historical and political events from 1912 to 1926.
4. Bosch
Network: Amazon (5 seasons with season 6 in April 2020)
Country: United States, in Los Angeles primarily
For years I have been reading the Bosch book series by Michael Connelly. When I start reading one, I usually can't put it down until I'm done. The books span over 20+ years of Detective Harry Bosch's career as a homicide detective in Los Angeles, CA. I think the TV series is excellent and I'm patiently waiting for the next season to start!
Known as the City of Angels, both the books and the TV series do a great job of showcasing several areas of Los Angeles county. Although there is always a case being worked, Bosch is one of those detectives that is always working a cold case on the side and never gives up until he's gotten the criminal. You will quickly see that Bosch is a bit of a rogue detective that beats to his own drum…
5. The Crown
Network: Netflix (3 seasons)
Country: England
As an American, I have always been fascinated with British Royalty and even more so after visiting England a few times. The Crown is a drama series about the life of the current queen of England, Queen Elizabeth II. The first season starts out with her as a little girl and how she became the Queen of England after her father passed away.
She was crowned at a very young age of 25 years old and had to jump into a huge role quickly. The show traces her navigating the ways of being a new queen, wife, and mother. As the series progresses, it continues to follow her life as both the queen and on an inside look into her personal life.
After watching it, it gave me a new perspective and I look at the Queen with a lot of respect for everything she has accomplished and being the longest-running monarchy to rule.
* The following series are documentaries most of which are following travelers on their adventures around the globe.
6. Somebody Feed Phil
Network: Netflix (2 seasons)
Countries: Each episode is a city around the world
I recently stumbled upon Somebody Feed Phil and so glad I did! Phil is the creator of the show "Everybody Loves Raymond" that was on TV for years.
He is socially awkward yet funny and a great guide to the cities he tours. He dives into each city exploring the unique foods and how it connects with the people and their culture.
As he eats his way through each city he visits, Phil takes you to different sites, meets up with locals to provide some history and insight into why you would want to visit.
He might not be an expert on food but I like his take on seeing a new place. Before you know it, you will be very hungry and find yourself saying, "I'll have what Phil's having"!
7. An Idiot Abroad
Network: Amazon Prime (3 seasons)
Countries: Each episode is a different city around the world
A funny travel series by the comedian Ricky Gervais who plans a trip to see the Seven Wonders of the world for his friend Karl Pilkington. Sounds amazing right? Well, for Karl who is a bit simple the idea of traveling isn't exactly on his bucket list.
What makes An Idiot Abroad hilarious is that Ricky plans what I would consider practical jokes on Karl in various destinations in the world.
The goal is for Karl to really get to know the locals and be "one" with them. I enjoy Karl's expressions when he learns of the "new adventure" Ricky has cooked up for him.
It is full of good laughs and of course seeing several amazing wonders around the world!
8. Jack Whitehall: Travels With My Father
Network: Netflix (3 seasons)
Countries: Their travels are in several countries in Southeast Asia, Europe, and the United States
Jack Whitehall is a comedian and actor from England who realizes that he never got to take a "gap year". He decides that in his late 20s, he is going to do his own version of a gap year and invites his dad (Michael Whitehall) along.
It is quickly evident that his dad doesn't like change or much outside of England but with encouragement from his wife, he reluctantly agrees to go.
The trip starts out in Thailand and it is hilarious to see that Jack prefers to backpack his way while Michael would rather take the more luxurious route.
Through humor, you get to see the tension in their relationship and the goal of bonding during their travels.
They don't always see the regular tourist sights or even what I would call normal activities but that is also what draws you in with a lot of laughter.
9. Planet Earth
Network: Amazon Prime (2 seasons?)
Country: The World
Although you can watch it on Amazon Prime, Planet Earth is a BBC Production that has the most spectacular footage of well, Earth!
In celebrating the natural wonders of the planet, extremely talented camera work films everything from the deserts, forests, oceans and more.
You are able to get a close-up view of nature in its element and for many the only time you might get to witness the wonders of Planet Earth. By the end of the series, you will be left in awe and have a good understanding of the Earth's habitats and their function.
10. Blue Planet
Network: Amazon Prime (2 seasons)
Country: The world underwater
For all those that love the ocean and even a scuba diver like me, you will take joy in seeing the planet under the sea. Blue Planet is produced and narrated by the same group who created Planet Earth above. The underwater photography is phenomenal capturing all sorts of marine life.
So much of the ocean remains a mystery to scientists but Blue Planet does an excellent job at taking us to places and depths we wouldn't be able to see otherwise.
The planet is about 70% covered with the ocean yet so much remains unexplored. With technology, patience, and great camera work, the series leaves you in wonder at what is in our oceans.
11. Anthony Bourdain: Parts Unknown
Network: CNN, Netflix (12 seasons)
Countries: Each episode is a different city around the world
Watching Anthony Bourdain trek across the world as he uncovers hidden places with some incredible food has always been enjoyable. But now that he is gone it is even more so. He will forever be an icon in the food and travel sphere that I will always admire.
Anthony had a unique way of bringing culture, cooking, and a love for food right into your home. He leaves behind a legacy of being a world-renowned chef, author, and TV personality that will live on as we explore the lesser-known places ourselves. He leaves a lasting impression that food is a wonderful way to connect people from all cultures.
12. The Amazing Race
Network: CBS, Amazon Prime (31 seasons)
Countries: Each season takes teams all around the world
If I were to ever do a reality TV series, this would be it! I would definitely want to team up with someone that isn't scared of heights as that is my weakness…
The Amazing Race consists of multiple teams of two that race around the world and complete challenges in each country they visit. Each week a team is eliminated and the last team standing gets a bunch of cash. Doesn't get more amazing than that, right?
Although I have been watching it since the beginning, I do think the last few seasons weren't as good. I still watch as I love anything that can take me to new places and aid in reminiscing previously visited locations.
The host Phil Keoghan also hosts another show I would like to check out one day that is National Geographic Explorer.
13. Street Food
Network: Netflix (1 season)
Countries: Every episode is in a different country in Asia
If you are a foodie who has a particular craving for Asian food, Street Food will leave you smiling and salivating to book a flight.
I advise not watching on an empty stomach, otherwise you might find yourself snacking on everything in your kitchen!
Each episode dives into the street food that makes a city so great and really goes behind the scenes of the street food cooks themselves.
The show focuses on a few different street food cooks and their story of how they came to be well known for their food. It is heartwarming and inspiring to see that their hard work, perseverance and passion shines through the delicious food they serve.
Best Travel Movies:
14. The Indiana Jones Series
Countries: Egypt, Peru, Nepal, China, India, Jordan, Spain, USA
As a little girl, I knew I had the early beginnings of the travel bug after watching Indiana Jones and Raiders of the Lost Ark. I also wanted his exact job. You know, traveling the world uncovering super cool treasures… Raiders of the Lost Ark was the first in the Indiana Jones series directed by Steven Spielberg. The entire series has Harrison Ford starring as the extremely cool Indiana Jones.
Indiana Jones is an archaeologist who is out finding and saving ancient artifacts when he isn't teaching as a professor in the 1930s. His adventures take you to the most exotic locations where you can imagine finding treasure and artifacts.
He always meets up with the "bad guys" but usually is able to save the day as the witty and sarcastic action hero you can't help but adore.
The movies that follow in the series are Indiana Jones and The Temple of Doom, Indiana Jones and The Last Crusade and much later The Kingdom of the Crystal Skull.
Although there are four movies in the Indiana Jones series, I think the first three are the best and one of the greatest movie series of all time.
15. James Bond Series
Countries: Pretty much every country in the world in the series
Starting with Dr. No in 1962, James Bond aka 007 made his appearance as the first James Bond movie of 26. Over the years there has been six men who have portrayed the very sexy, charming and lethal British super-spy.
In my personal opinion, Sean Connery who played the original movies was the best Bond followed by Roger Moore and Daniel Craig. Any of those is a winner!
In each movie, there is always an evil mastermind who is trying to take over the world. In an attempt to thwart these attacks, Bond takes viewers all over the world to exotic places all while frolicking with many "bond girls" along the way.
Bond also impresses us with his unusual gadgets and luxurious cars that are fully loaded with everything from built-in guns and parachute seats. If you like an action-packed movie with beautiful places around the world then you are set!
16. In Bruges
Country: Belgium
If you read my post on Bruges, then you know I planned my trip to Belgium just months after seeing this movie! In Bruges does a great job at showcasing the medieval and fairytale-like town of Bruges.
When watching it I couldn't believe there was a town that really looked like this! But yes, it does look that pretty and idyllic in person.
Ok back to the movie… In Bruges is a dark comedy that involves two Irish hitmen (Colin Farrell and Brendan Fraser) hanging out and waiting for their next assignment in Bruges. It seems a bit ironic as Bruges is a happy place and not somewhere you would associate with killers.
While they wait, they decide to tour the town and see some of the sights in Bruges. This is all while the unpredictable life of a hitmen collides for fun entertainment.
17. The Best Exotic Marigold Hotel
Country: India
The Best Exotic Marigold Hotel brings a fun and colorful view of life in India. A handful of retired British individuals decide that their money could go farther in India and decide to make the move to the Best Exotic Marigold Hotel. But when they arrive it isn't quite what was advertised…
The reality is far from the fancy ads they were shown. Even though their new lives are not what they expected, they find a new zest for life and love in India's chaotic way of doing things. It is a cute and heartwarming movie that will have you smiling.
18. The Da Vinci Code
Countries: Paris (France), England and Scotland
Based on the book by Dan Brown, The Da Vinci Code is a suspenseful mystery that has you waiting in anticipation of what happens next! It starts with the Harvard symbologist Robert Langdon who is urgently called upon to Paris for his expertise in symbology. His knowledge of symbols, history, and riddles is vital in solving a murder and deeply hidden secrets.
It is full of conspiracy theories but for me, it just made it more intriguing to watch! Tom Hanks stars as Robert Langdon and don't miss out on Angels & Demons that came out after the Da Vinci Code. Both are mystery thrillers that are fun to watch on top of seeing iconic cities like Paris and London!
19. Under The Tuscan Sun
Country: Italy
Based on a book from Frances Mayes, Under The Tuscan Sun is about the discovery of her husband cheating, divorce and packing up her bags to move to Tuscany. Once she arrives in Italy, she unexpectedly buys an old abandoned Tuscan villa and takes on the project of renovating it.
Little does she know how big of an undertaking fixing up the villa will be. In her navigating the workings of Italian culture and her Polish workers, Frances begins a new life.
Healing a broken heart has never seemed better than living in Tuscany with unique friends, an Italian lover, good wine, and mouthwatering food!
The actress Diane Lane plays Frances Mayes and she has a wonderful way of reminding us to take risks, celebrate and enjoy life to the fullest. It is about self-discovery but in a fun and humorous way.
And if you close your eyes you can almost smell the incredible Italian food under the warm Tuscan sun!
20. National Lampoon's European Vacation
Countries: Germany, England, France
National Lampoon's European Vacation might be an older movie (1985) but it is a classic comedy. It will have you laughing out loud throughout it! It might have a lot to do with Chevy Chase who is one of the all-time funniest actors.
Chevy Chase plays the character Clark Griswold who takes his wife and two kids on a vacation to Europe. In each city they visit they encounter one hilarious incident after another as you get to see spots in England, Germany, and France. Anyone that has traveled with their family can relate to this comedy!
21. Romancing The Stone
Country: Colombia
Another oldie but goodie is Romancing The Stone with Michael Douglas and Kathleen Turner. If you like adventure, hidden treasures and the jungles of South America then you will enjoy watching Romancing The Stone. It also adds in some romance that adds some dynamic to the already adrenaline-pumping adventure!
The plot is about the kidnapping of a writer's (Kathleen Turner) sister in exchange for a map she came into possession of. In order to get her sister back, she flies to Colombia where she unexpectedly meets up with Jack (Michael Douglas).
He ends up entwined in her adventures of avoiding drug lords, the wilds of the jungle and her sister's kidnappers in an attempt to get her sister back.
22. Amelie
Country: France
If you have a love for Paris, France, and Parisian cafes then you will adore Amelie. The majority of the movie takes place in a charming Parisian café that Amelie works at. Amelie herself is a quiet, odd yet intriguing woman who seeks to make the lives of those around her better.
She easily gets caught up in her own mind and imagination as she secretly orchestrates gifts, acts of kindness and a bit of matchmaking for others. Her eccentric personality and desire to find happiness makes for a whimsical movie that will amuse you the whole time.
23. The Bourne Identity
Countries: Italy, Switzerland, France, Greece
The Bourne Identity is the first in a "Bourne" series where the main character Jason Bourne (Matt Damon) finds himself waking up on boat unsure of who he is. It doesn't take long for him to realize that he isn't an average man and has many talents such as fighting and the ability to speak many languages.
This is an action-packed adventure as he moves across European cities in search of his identity and the reason why people want him dead. If you like suspense thrillers and spy movies, then you will enjoy watching this!
24. Wild
Country: United States
Based on the book Wild by Cheryl Strayed, Reese Witherspoon plays Cheryl in the movie version. Her journey begins when she decides to trek one of the most difficult hikes there is, tackling the Pacific Coast Trail.
And she does this with no real hiking experience at the young age of 22 which is mind-blowing! She makes the decision to hike the 1,100 miles of the PCT after losing her mother and hitting rock bottom.
In her attempt to make sense of the world she takes on both a physical and emotional journey on the trail from California, through Oregon and Washington State.
What seems so cool and crazy is that she did it alone! Don't be surprised if you shed some tears at points along her 3-month expedition.
25. The Secret Life Of Walter Mitty
Country: Iceland
Walter Mitty (Ben Stiller) works at Time Magazine and lives a somewhat monotonous and boring life. In his job, he is involved in choosing photos for the magazine and rather than taking them himself on an adventure.
He spends many of his days daydreaming of potential adventures and his crush on his coworker Cheryl Melhoff (Kristen Wiig).
Walter gets an unexpected opportunity to take a real trip in an attempt to capture the perfect photo for the last magazine cover. The Secret Life Of Walter Mitty is inspiring with light-hearted comedy that is enjoyable to watch.
26. The Grand Budapest Hotel
Country: Germany
The Grand Budapest Hotel is a quirky movie that takes place in the 1930s at an upscale European ski resort that has some of the oddest characters! Ralph Fiennes plays the role of a hotel concierge, Gustave who takes great pride in providing guests the best service.
A drama that involves a murder mystery combined with comedy is entertaining, to say the least. There are plenty of opportunities to get to glimpses of Germany's beautiful countryside.
27. Eat Pray Love
Countries: Italy, India and Bali
Eat Pray Love is a romantic comedy based on a novel and true story by Elizabeth Gilbert. Julia Roberts plays Elizabeth Gilbert who after getting divorced decides to leave NYC and take off on an adventure. In her hopes of finding herself and healing a broken heart, she decides to globetrot to three countries along her journey.
She travels to Italy where she eats her way through pasta and well carbs galore all while making an effort to learn Italian. Next, she continues her expedition to India and finds herself deep in learning how to pray and its power to heal.
Lastly, she flies to Bali where she potentially finds love. Her year of self-discovery is a whirlwind of adventure and soul searching that I think we can all relate to at some point in our lives.
28. The Darjeeling Limited
Country: India
In The Darjeeling Limited, you find yourself traveling to India where three brothers who are not close come together. They travel across India by train together despite each having their own personal struggles one year after their father passed away.
It is a somewhat strange movie that captures your interest as the three brothers mourn their father on the journey. They also go in search of their mother who had abandoned them and is now in a Himalayan convent. Quite the family dynamic!
29. Midnight In Paris
Country: France
If you like scenes of a romantic Paris, nightlife and a little time travel then you will enjoy Midnight In Paris.
It isn't your typical story which comes as no surprise as it is directed by Woody Allen. The movie revolves around Gil Pender (Owen Wilson) who is a screenwriter vacationing with his fiancé played by Rachel McAdams.
Gil finds himself wandering the city at night and somehow stumbles back in time. He ends up hanging out with famous people in art, music, and literature from the 1920s.
Each night he time travels and spends his evenings at jazz bars and cafes connecting with the most fascinating people. As the vacation goes on, he begins to question his life with his fiancé and another potential love…
30. A Good Year
Country: France
Starring Russell Crowe as Max Skinner a banker from London finds out he has inherited a vineyard from his uncle. Oh, how I wish I had an uncle with a vineyard…  A Good Year is set on a vineyard in Provence, France and a place Max spent time at as a child.
Upon arriving, Max intends to sell the estate and go back to London. But before he can do so, he meets a local woman and debates on where his future will take him.
31. The Talented Mr. Ripley
Country: Italy
Set in gorgeous Italy, The Talented Mr. Ripley is a story of Tom Ripley who is determined to make something of himself. His many "talents" are more sinister as he is well skilled at lying and being nothing more than a con man.
The movie starts off in New York City (1950s) with Tom going to Italy to find his friend. That is at the request of his friend's rich father asking Tom to bring his son back.
It doesn't take long for Tom to work his way into the wealthy lifestyle and circle of friends that he longs for. Tom Ripley is played by Matt Damon who excels at keeping you in suspense the entire time.
I hope you enjoy watching all these great travel TV shows and movies! 
Got Travel Insurance?
Don't leave home without travel insurance as you never know what might happen on a trip! It is always when you least expect it that something can go wrong like getting sick, in an accident or cancellation of some sort. Get a no-obligation World Nomads travel insurance quote today for peace of mind!
Find Travel Inspiration Around The World
15 Ultimate Things To Do In Dubrovnik
The Best Way To Spend 3 Days In Bruges
10 Things You Must Do in Downtown Los Angeles
17 Different Ways To Travel The World From Home
10 Fantastic Places To Visit In Transylvania
Guide To The Best Christmas Markets In Belgium
The Ultimate Guide To The Albuquerque Balloon Festival
Disclaimer: My post contains some affiliate links and as an Amazon Associate, I may receive a small commission if you click a link and purchase through that link. It won't cost anything to you to use these links but is very much appreciated. Thank you!