Disclaimer: Traveling Ness contains affiliate links and is a member of the Amazon Services LLC Associates Program. If you make a purchase using one of these links, I may receive compensation at no extra cost to you. See my privacy policy for more information.
Allbirds Review (Updated 2023): The World's Most Comfortable Shoes?
So, are Allbirds shoes really that comfortable? Yep, I was wondering how amazing one pair of shoes could be also. After hearing many rave about the Allbirds Wool Runners, I decided to give them a try and how happy I did. Keep reading to get a complete Allbirds Review to determine if you want a pair too!
Once I realized that I was a huge fan, I ordered a second pair with a determination to find out whether Allbirds shoes are really "the most comfortable shoes in the world".
I did a deep dive into the brand in a quest to find out what makes these shoes and the company behind it so unique.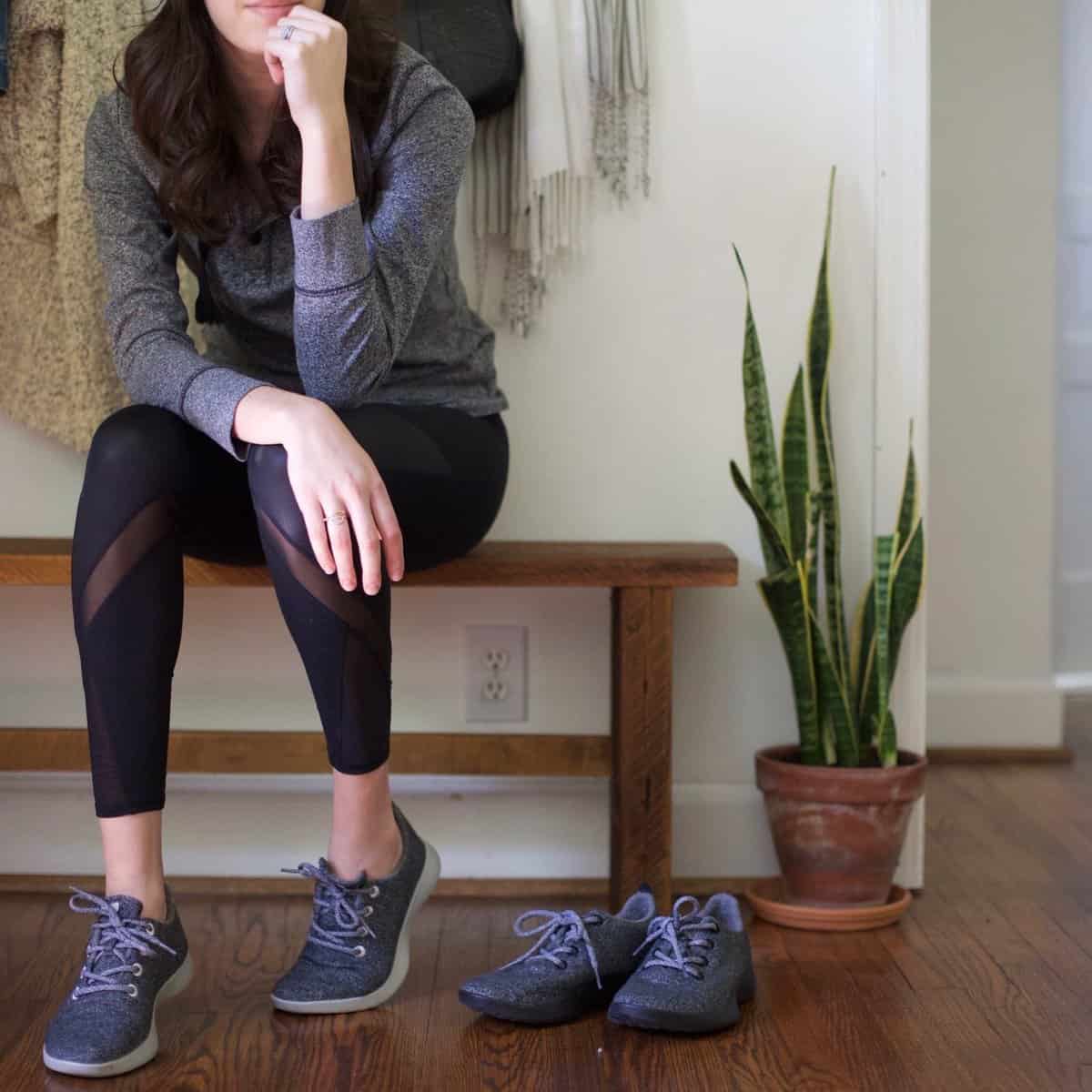 What was my motivation? I can't tell you how many days I have spent on my feet all day walking around exploring a new city while traveling that resulted in my feet, heels, or even back aching at the end of the day.
I wanted to find a shoe that I could stand and walk in all day without aches and pains. A shoe that would bring some ease to my feet while wandering the cobblestoned streets of a medieval city or while waiting in an unending airport security line.
And who hasn't needed a good pair of shoes to run and catch that next flight!
And yes, after much use I do agree that Allbirds are the comfiest shoes I have ever worn! I feel like I am walking on air with a bounce to my step.
The first time I wore them out I almost blushed in embarrassment as though one might think I was wearing the dreamiest bedroom slippers with incredible cushioning… They look like a shoe but feel like something you would wear to bed!
Disclaimer: As an affiliate of Allbirds, I may earn from qualifying purchases in this post. This means that if you make a purchase through one of these links, I will receive a commission at no extra cost to you. Thank you and it is greatly appreciated!
Allbirds First Impression
When I first opened up the box of Allbirds Wool Runners I thought they looked so simple and sleek. The design is very minimalist but that is what is appealing as they can go with any attire.
The Allbirds shoes come in a nice box with cute artwork inside the lid with the logo, "better things in a better way". It puts a smile on your face before you even take the shoes out!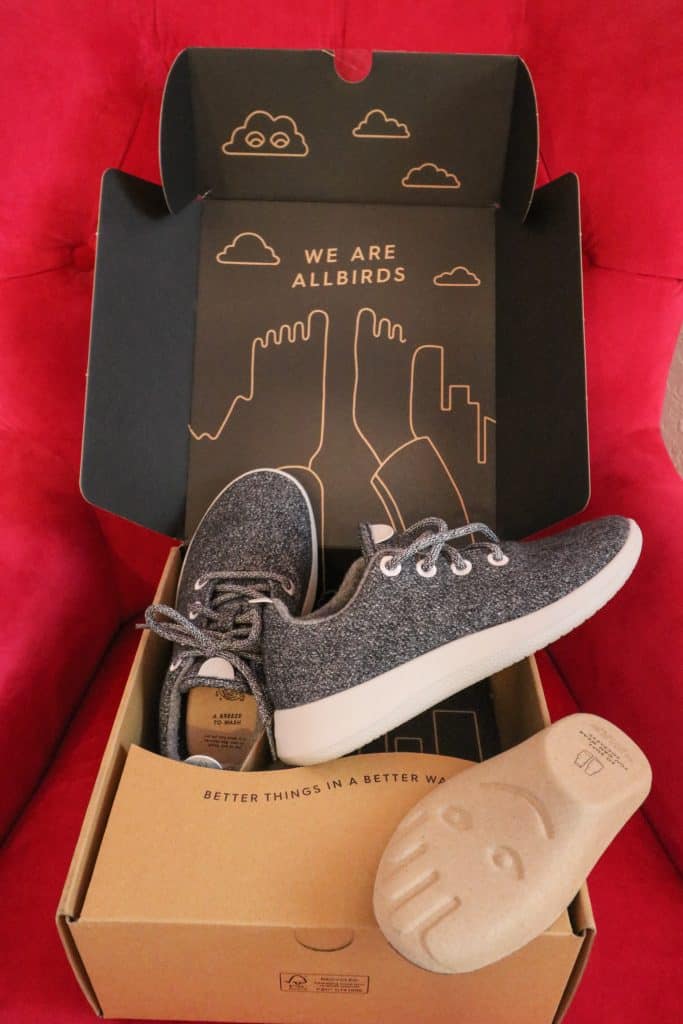 The box the shoes come in is made from 90% recycled cardboard and is the only packaging. No extra boxes, meaning no extra waste!
After slipping into them, the first word that came to mind is cozy…
Tip: Don't throw out the shoe inserts as you can keep them to put in your shoes when not in use. But you likely won't have this problem as you will be wearing them all the time!
Allbirds Shoes Cool Story
Allbirds got its start in New Zealand when a man named Tim Brown had an epiphany to create a shoe using wool. Mainly because he was surrounded by a huge supply of wool from roaming merino sheep and wanted to pursue making a more sustainable shoe!
Later Tim teamed up with Joey Zwillinger to make a shoe that is completely made with natural materials. That is how their motto "better things in a better way" was born.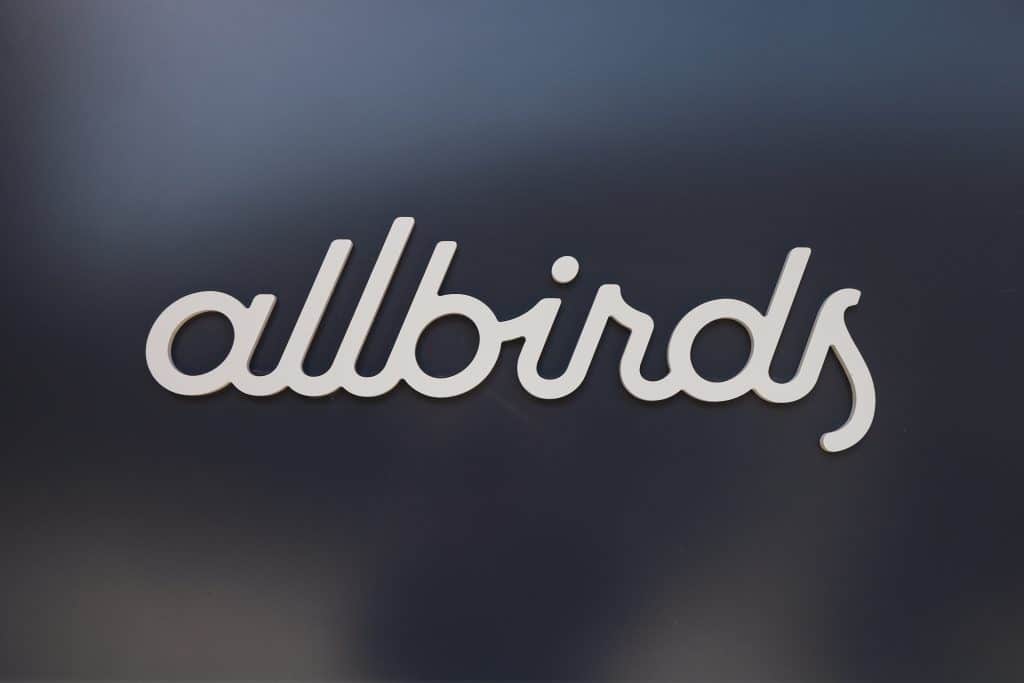 What Materials Are Used In Allbirds Shoes?
Taking inspiration from nature, Allbirds realized that merino wool would be an ideal material for a shoe because it is temperature-regulating, moisture-wicking, and no irritation that many associate with wool.
Wool is the main material used but they also take recycled plastic bottles and use 1 bottle to make the laces for each pair of shoes.
The soles of the shoes are made from sugarcane which adds to that soft yet supportive base that makes it feel like you are walking on a cloud!
Other materials used are castor bean oil, tree fibers including eucalyptus, recycled nylon, and recycled cardboard (packaging).
Tip: Later in 2021, they plan to come out with a plant-based leather shoe!
Are Allbirds Shoes Sustainable?
Sustainability in simple terms means using natural resources to create a product (in this case shoes) without negatively impacting the environment. It can also apply to eliminating or reducing the negative impact on social and economic resources.
Basically, making a product that is sustainable will not have a harmful effect on the world in the future. And yes, Allbirds is successful at being a sustainable company and doing its best to reduce and offset carbon footprints.
Along with using eco-friendly materials mentioned above, Allbirds measures the emissions produced from all of their materials and looks at ways to minimize by using natural materials. The goal is to offset to make a carbon-neutral company.
Why is this a big deal? Well, practically everything we do such as driving a car, running a dishwasher, doing laundry, etcetera creates carbon emissions. If we could reduce those emissions in our daily lives, this would lead to less damage to the environment going forward.
How cool is that? Not only are Allbirds an awesome shoe but you know that with every pair you purchase you are assisting in being more sustainable yourself.
Is Allbirds The Perfect Travel Shoe?
I was a little skeptical about how comfortable they could be and would that comfortable feeling last all day. But the short answer is yes, they are an ideal travel shoe!
Unless you will be laying by the pool or on a beach, you will likely be on your feet and doing a ton of walking when traveling. As with visiting any new city, there tends to be hours and hours of wandering around seeing the sights.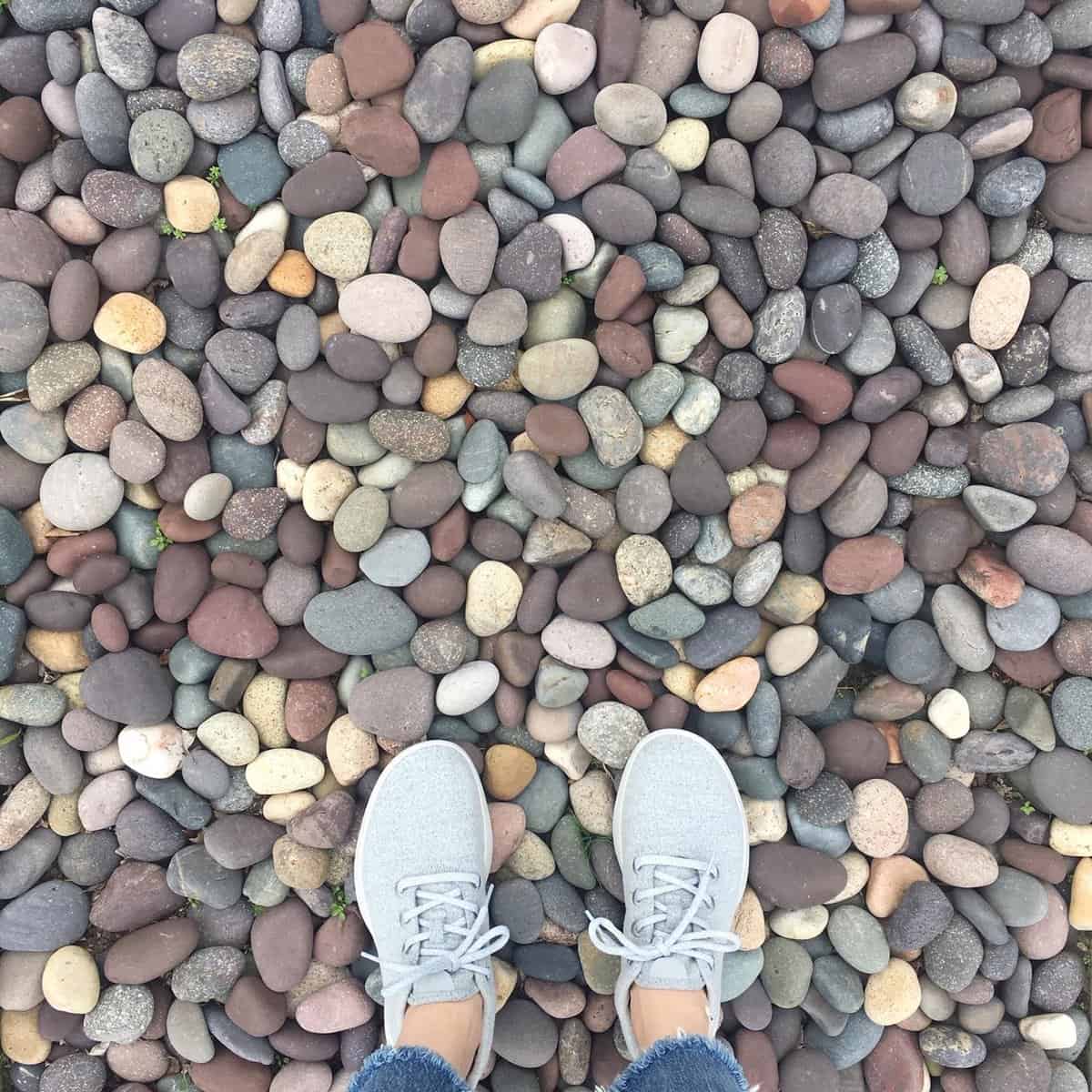 This translates to a lot of steps which is a bonus but at what cost to your feet, calves, or back? It is no fun to get back to your hotel at the end of a very long yet exhilarating day and feel the need to collapse on the bed. Or at the bar…
When traveling, having comfortable shoes is the number one priority so that I am able to go longer on my feet. It is a complete win when you find top-notch travel gear that is also sustainable.
Tip: When traveling, weight in a bag or suitcase can be a real burden. All of my Allbirds shoes that I have are the lightest shoes I have ever worn which is a bonus when traveling!
What Activities Are Allbirds Shoes Best For?
I already mentioned traveling but really these shoes are great for a number of activities. Do you have a job where you are on your feet all day?
Maybe a nurse, waitress, cashier, or teacher? Then wearing a shoe like Allbirds is essential to get you through the day and take your mind off of counting down the minutes until you can take your shoes off!
They are excellent for everyday use like running errands, going for a walk or an easy hike on a trail. My Allbirds Wool Runners (photo above) I prefer for wandering a city, running errands, and any situation where I will be on my feet a lot.
The Allbirds Tree Dashers 2 I prefer for going for walks, running, light hikes, and when the terrain might be wet and slippery.
They are made for running and walking but due to an injury, I am not able to run right now. I do plan to test out their running capability down the road and update this post.
The Allbirds Tree Dashers (photo below) and Allbirds Tree Dashers 2 have a breathable mesh material made from trees that makes it great for sweaty feet when walking or running.
What blew me away with both pairs of Allbirds shoes is how freaking comfortable they are. I've never worn a shoe that felt like I was walking on layers of cushy marshmallows. Shoes usually fail me in the heel area. But not these.
The whole sole especially the heel is so great as far as support and cushioning go, that no other brand compares.
Note: I have added to my Allbirds collection and have two new pairs of the Allbirds Tree Dashers 2! Same comfort but the main difference between the previous model is they have a sole that grips. Perfect when walking on slippery or wet surfaces.
Are Allbirds Shoes Odor-Wicking?
Speaking of getting sweaty, no one wants smelly shoes! You're in luck as the natural materials in all of the Allbirds shoes are odor-reducing. The castor bean oil insole is both moisture-wicking and odor-reducing!
They stand behind this statement so much that their shoes are designed to be worn without socks.
It has always grossed me out to not wear socks with shoes as I associated that with creating bad odors. I have to admit I was hesitant to wear without socks but they are indeed comfortable and no bad odors yet!
Are Allbirds Good For All Types Of Feet?
All Allbirds shoes come with excellent cushion and stability in the sole. They also provide good arch support, so those that are flat-footed or have a minimal arch will find these super comfortable.
The Runner-style shoes will have a little larger arch support compared to the other styles with a 15 mm heel-to-toe drop. Meaning the height of the cushioning. For barefoot shoes, the heel-to-toe is zero.
The Dasher styles have medium arch support with a 7 mm heel-to-toe drop.
The Lounger, Piper, Breezer, and Skipper styles have the lowest arch support with a 2 mm heel-to-toe drop. You can of course use any orthotic inserts you may have but many report not needing them.
Allbirds Shoe Sizing
From what I can see, all of the Allbirds shoes come in whole sizes with the exception of the Tree Breezers, and Wool Dasher Mizzles.
All shoes are medium width. For those that have wide feet, any of the styles with wool will give a little more.
I found that both pairs of shoes I have run true to size, ordering the size 9 that I would usually get in other shoes. Based on reviews from others, they tend to be true to size also.
Allbirds Wool Runners – come only in whole sizes such as 6, 7 and 8.
Allbirds Tree Dashers 2 – come in half sizes such as 7, 7.5, 8 and 8.5 for example.
Note: For those that tend to wear a half size, it is recommended to choose the next size up. So, if you wear a 7.5, go with a size 8.
Additional Allbirds Shoes
The most popular shoes are the Allbirds Wool Runners, Allbirds Tree Runners, and Allbirds Tree Dashers 2.
If you are looking specifically for a running shoe, then go with the Allbirds Tree Dashers 2. They had both pro and amateur runners rigorously test them for long-distance running. And they passed the test!
The Allbirds Wool Dasher Mizzles is made for all-weather meaning if you live in a place that rains a lot, this pair is for you! They are basically the all-weather version of the Tree Dashers. And so far, they are the only pair that are water-resistant.
If you are looking for a more chic and cute slip-on, then take a look at the Allbirds Tree Breezers and Allbirds Wool Loungers (photo above).
If you are wanting a cute pair to wear with skirts or capri pants, check out the Allbirds Tree Skippers. In fact, I have my eye on these and will likely be my next pair!
Since I am speaking from my own experience, I am only focusing on women's shoes in this Allbirds Review but they also have plenty of styles for men too. In fact, I plan to buy my dad a pair for Father's Day!
Note: Allbirds also has both men's and women's apparel such as shirts, sweaters, jackets, and underwear!
How To Wash Allbirds Shoes?
Got your Allbirds dirty? No problem! Pull out the laces and insoles and toss them into a washing machine on gentle cycle with cold water. After that take them out and let them air dry avoiding the dryer.
Where Can I Buy Allbirds Shoes?
If you happen to live or be in one of the following cities then you can visit a physical store!
San Francisco
Los Angeles
San Diego
New York City
Chicago
Austin
Seattle
Boston
Washington DC
Philadelphia
Auckland, New Zealand
For a complete list of stores and addresses, visit their website for more up-to-date info. And if you can't visit a store no worries as shopping online is way more convenient anyways!
Any of the links on this page will take you to Allbirds for your own personal shopping experience from the comfort of home.
Allbirds Return & Exchange Policy
Once you purchase a pair of Allbirds shoes feel free to wear them and make sure they are the right fit for you.
If for any reason you don't wish to keep them, you have 30 days to return or exchange with no questions asked. And you can return for free!
Note: You just need to send your shoes back within the same country that you purchased them from. So no buying in San Francisco and returning in London for example.
Is Shipping Free?
Yes, shipping is free for all orders over $50! So, get shopping! 😊
Oh, and if you are waiting for them to go on sale, you will be waiting a long time… Allbirds doesn't do discounting or coupons.
Are There Any Negatives?
So far, I can't say one negative thing about these shoes. That said, I will be updating to let you know if I do find any.
The only negative based on other experiences is that people that usually wear a half-size wished that all the shoe styles came in half-size. For me, this wasn't an issue as I usually wear a size 9.
Over time and with a lot of wear, some report that the wool styles stretch a little bit. I have not experienced this yet but will keep an eye on this. For some that is a plus if they have very wide feet.
Are Allbirds Really Worth It?
Yes!!!
I own three pairs of Allbirds, the Wool Runners, Tree Dashers, and now Tree Dashers 2 that I can attest are both awesome. Neither of them took time to break in and are completely blissful comfort from the get-go.
Of the two pairs, the Wool Runners are a little more comfortable and can seriously be worn all day. They are so cozy that they don't even feel like a pair of shoes!
I will use the Tree Dashers 2 for going on walks, runs, easy hikes, and on slippery/wet surfaces as it has a gripping sole. The mesh is breathable and better when you plan to sweat a bunch.
Although I can't give personal feedback on the other styles, I'm going to assume that all their shoes are just as wonderful. I have a feeling I might be adding to my collection of Allbirds shoes with a pair of the Tree Skippers…
I usually wouldn't rave about how wonderful a product is unless it really is. But luckily in this case the product truly is outstanding!
Note: I will update this post as I continue to wear my Allbirds shoes longer and when I buy a new shoe style!
I hope you found this Allbirds Review informative and helpful in making a decision on whether to get a pair!
Got Travel Insurance?
Don't leave home without travel insurance as you never know what might happen on a trip! It is always when you least expect it that something can go wrong like getting sick, in an accident or cancellation of some sort. Get a no-obligation quote from two trusted travel insurance companies for peace of mind on your next trip!
Looking For More Travel Inspiration?
7 Best Filtered Water Bottles For Travel And Hiking
35+ Amazing Travel Gifts For Her To Love
21 Best Travel Books To Fuel Your Wanderlust
15 Famous Things About Chicago You Must See
15 Best Things To Do In San Diego
Boston Itinerary: How To Spend 3 Awesome Days
15 Best Things To Do In Santa Fe, New Mexico
Disclaimer: As an affiliate of Allbirds, I may earn from qualifying purchases in this post. This means that if you make a purchase through one of these links, I will receive a commission at no extra cost to you. Thank you and it is greatly appreciated!