Disclaimer: Traveling Ness contains affiliate links and is a member of the Amazon Services LLC Associates Program. If you make a purchase using one of these links, I may receive compensation at no extra cost to you. See my privacy policy for more information.
11 Best Things To Do In Gulfport, Mississippi For A Beach Getaway
Gulfport is one of those under-the-radar beach destinations that has pristine white sand beaches without the massive crowds. There are several Gulfport attractions to choose from on top of hanging out at the beach but I've narrowed it down to the top ones. Discover the best things to do in Gulfport, Mississippi for your next beach getaway!
A coastal gem along the U.S. Gulf Coast, Gulfport is the place for all types of beach and boating activities such as sailing, fishing, parasailing, and jet skiing.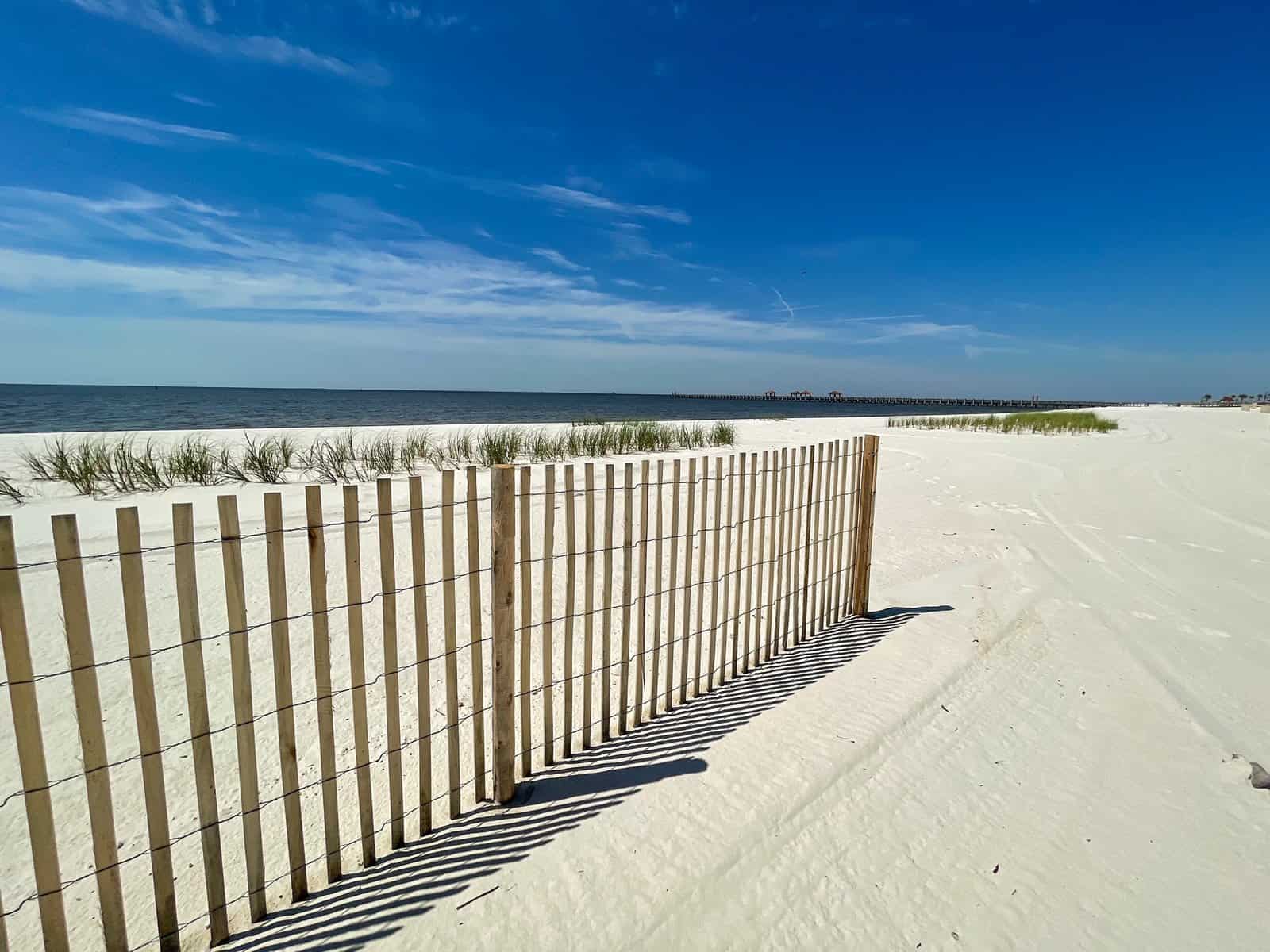 Life tends to slow down (in a good way), perfect for enjoying mouthwatering seafood, and a cocktail with a view.
Even though the beaches of California and Florida might get all the attention, don't overlook the beaches in Gulfport as they are pretty fantastic!
Where Is Gulfport Located?
Gulfport is a coastal town along the Gulf Coast of Mexico in the state of Mississippi. It is the second-largest city in Mississippi and is known as a vacation destination for its gorgeous beaches.
Mississippi is located between Louisiana to the west, Alabama to the east, and Arkansas and Tennessee to the north.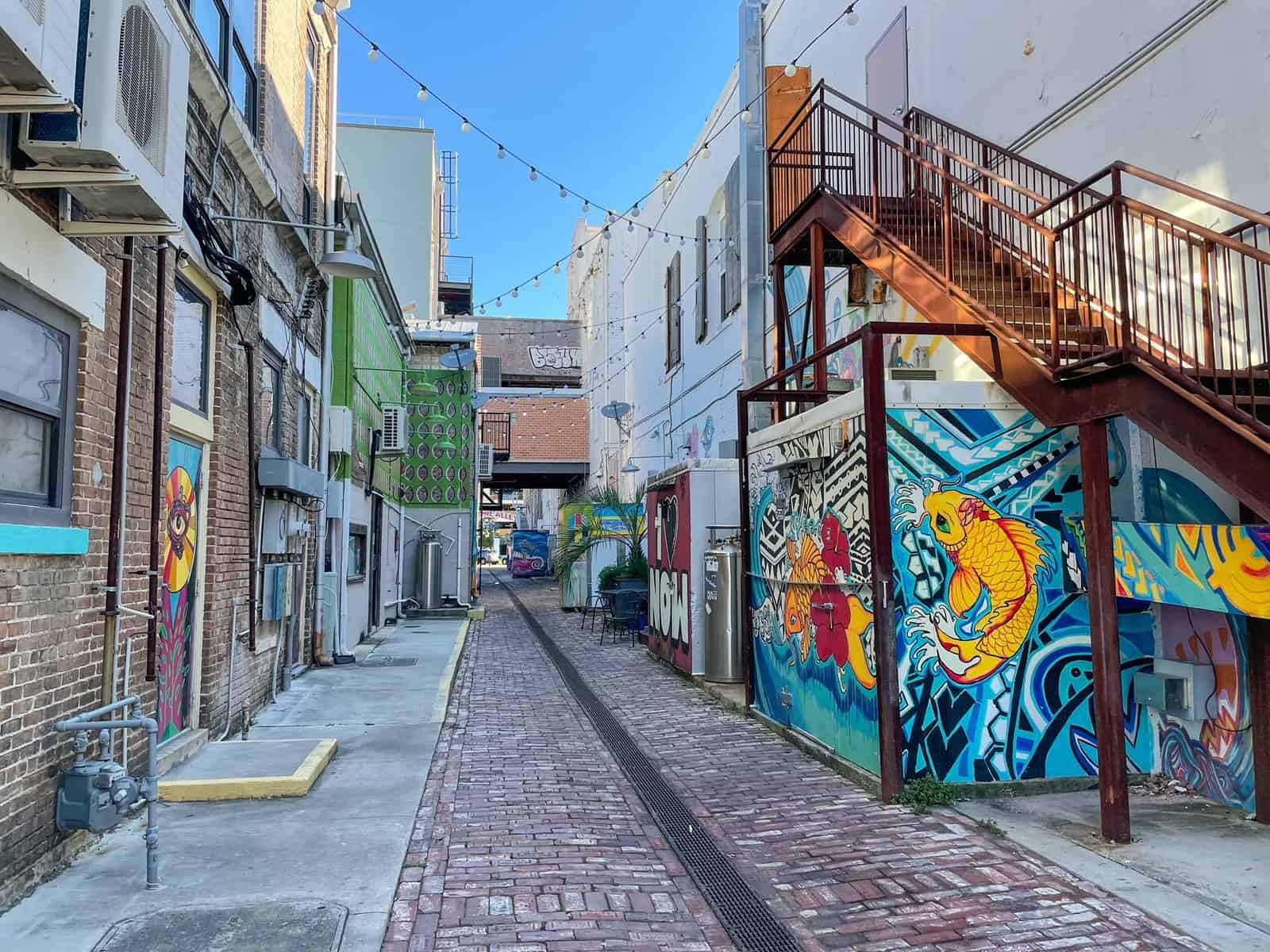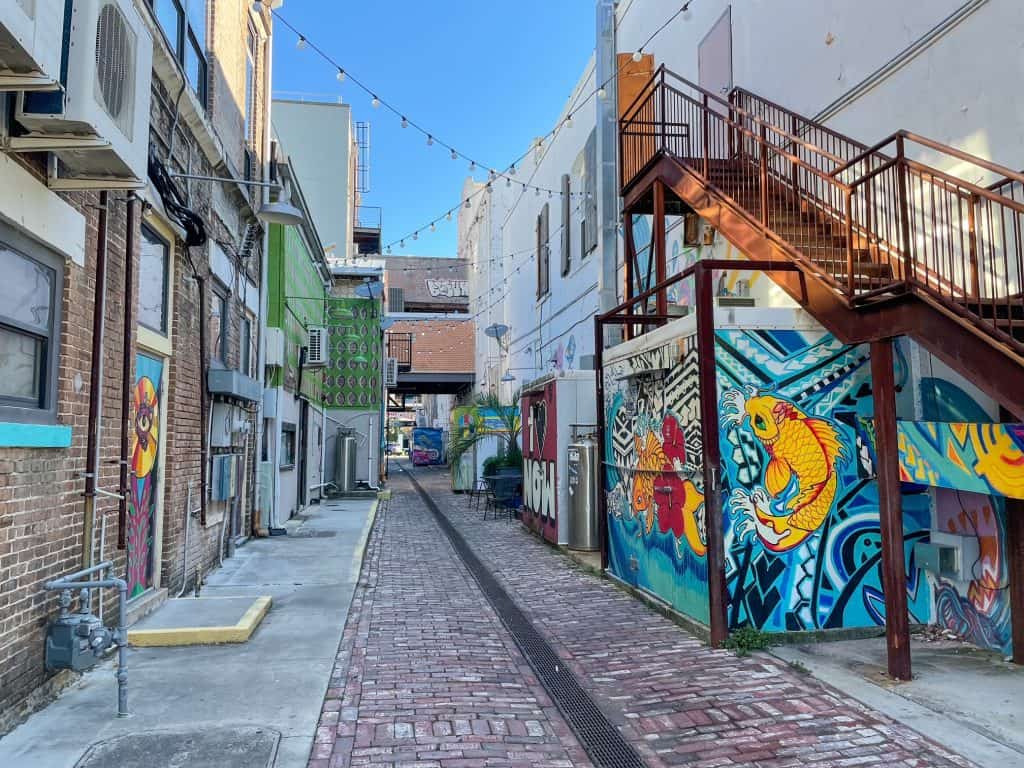 The drive time from Gulfport to the following cities is estimated at:
Biloxi, Mississippi: 25 minutes (13 miles)
Jackson, Mississippi: 2 hrs, 45 mins (161 miles)
Hattiesburg, Mississippi: 1 hr, 20 mins (70 miles)
New Orleans, Louisiana: 1 hr, 20 mins (75 miles)
Mobile, Alabama: 1 hr, 15 mins (75 miles)
Orange Beach, Alabama: 2 hrs, 20 mins (127 miles)
The beaches of Gulfport lie between Long Beach and Biloxi Beach.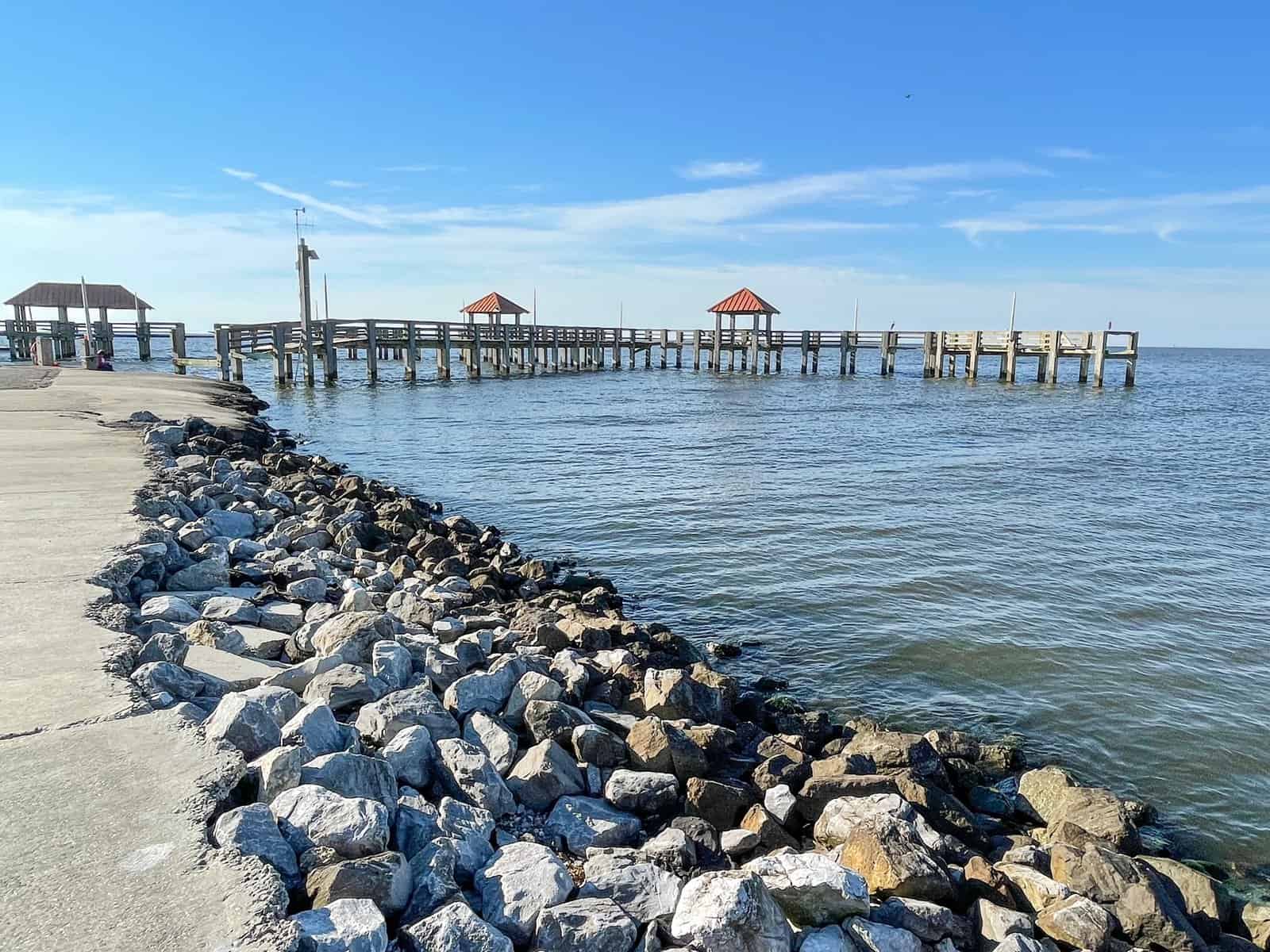 How To Get To Gulfport, Mississippi
If you are driving in from nearby a city or state, the drive times are listed above. But if you are flying, the best airports to fly into for convenience and best flight deals are at:
Gulfport-Biloxi International Airport (GPT)
Louis Armstrong New Orleans International Airport (MSY)
If you are flying into Gulfport, you could get away with not renting a car and using Uber or Lyft. But for exploring other areas of Mississippi's coastline, I recommend renting a car.
Find The Best Car Rental Rates And Book Today!
Best Hotels In Gulfport, Mississippi
The best place to stay when visiting Gulfport is within walking distance of the beach. Each of these hotels has great amenities and location.
Courtyard by Marriott Gulfport Beachfront
Holiday Inn Express Gulfport Beach
Map Of Gulfport Attractions
Best Things To Do In Gulfport, Mississippi
1. Hang At The Beaches In Gulfport
When in Gulfport, taking some time to lounge on the beach is a priority as you have access to a beautiful and long white sand beach.
You can bring your own chairs or rent a colorful beach lounger to bask in the sun, read a book, or take a nap.
The stark white sand is cool to the touch and ideal for a walk or building a sandcastle. I was pleasantly surprised to see that the beach is maintained very well with no debris or trash.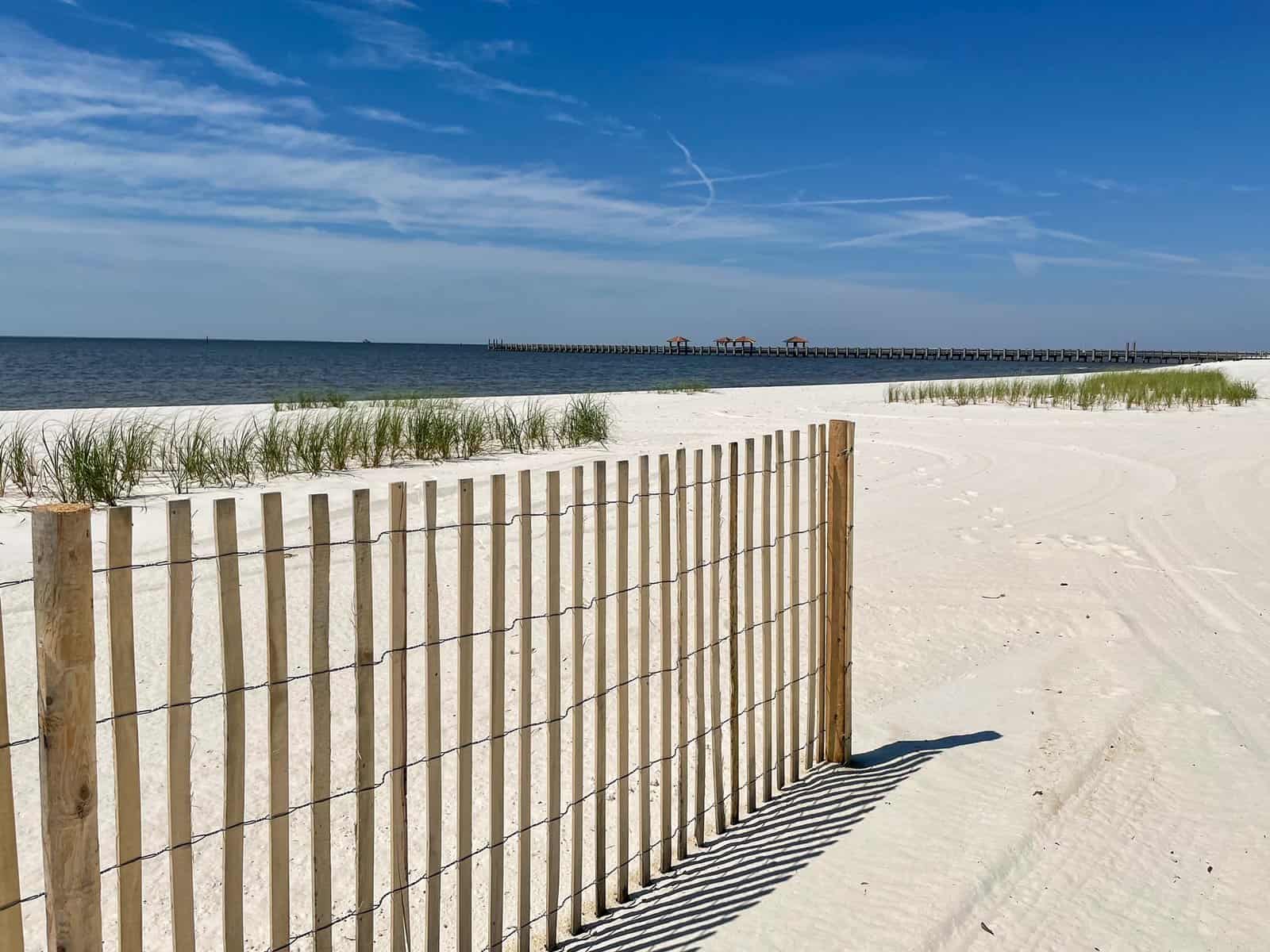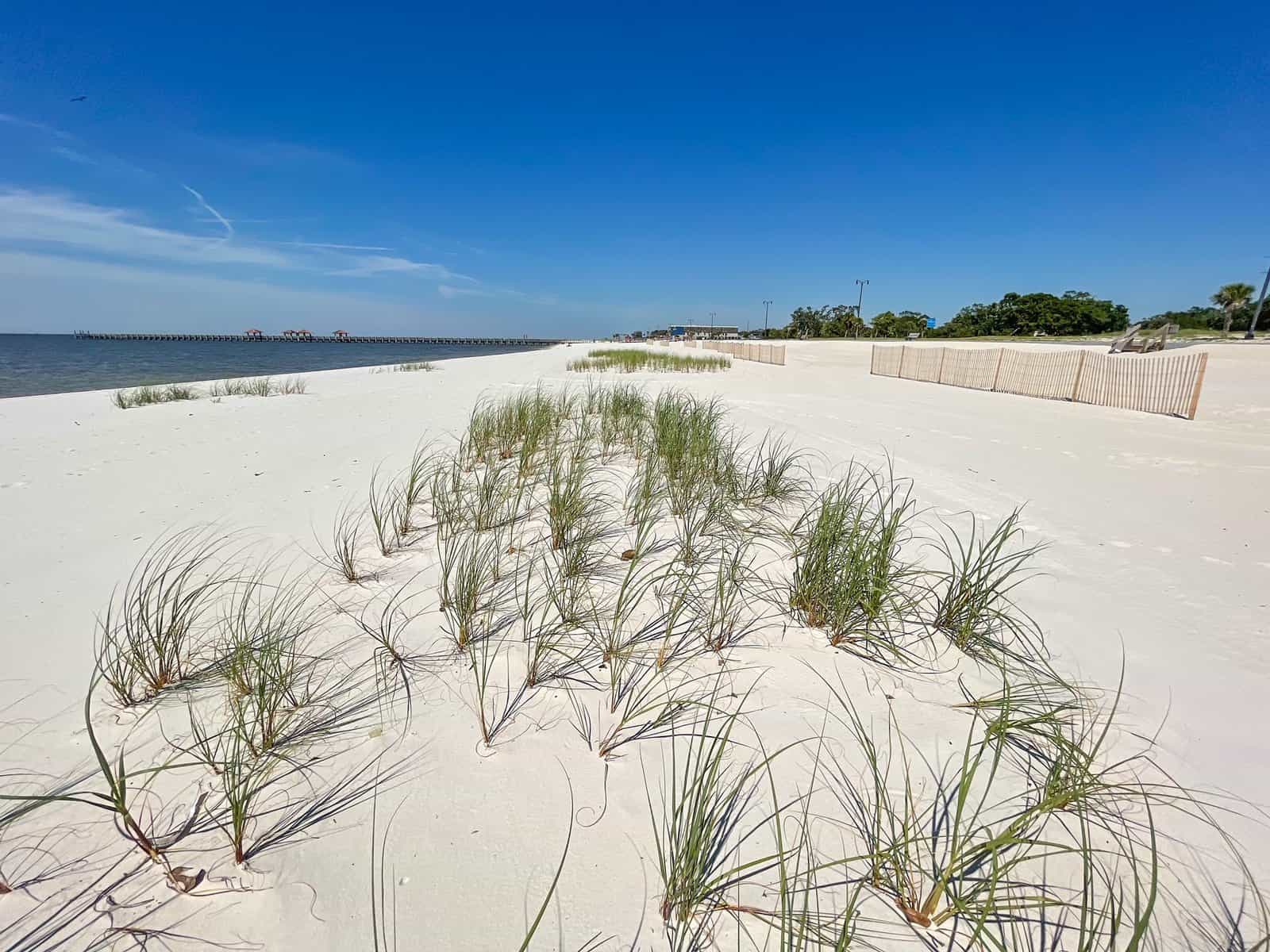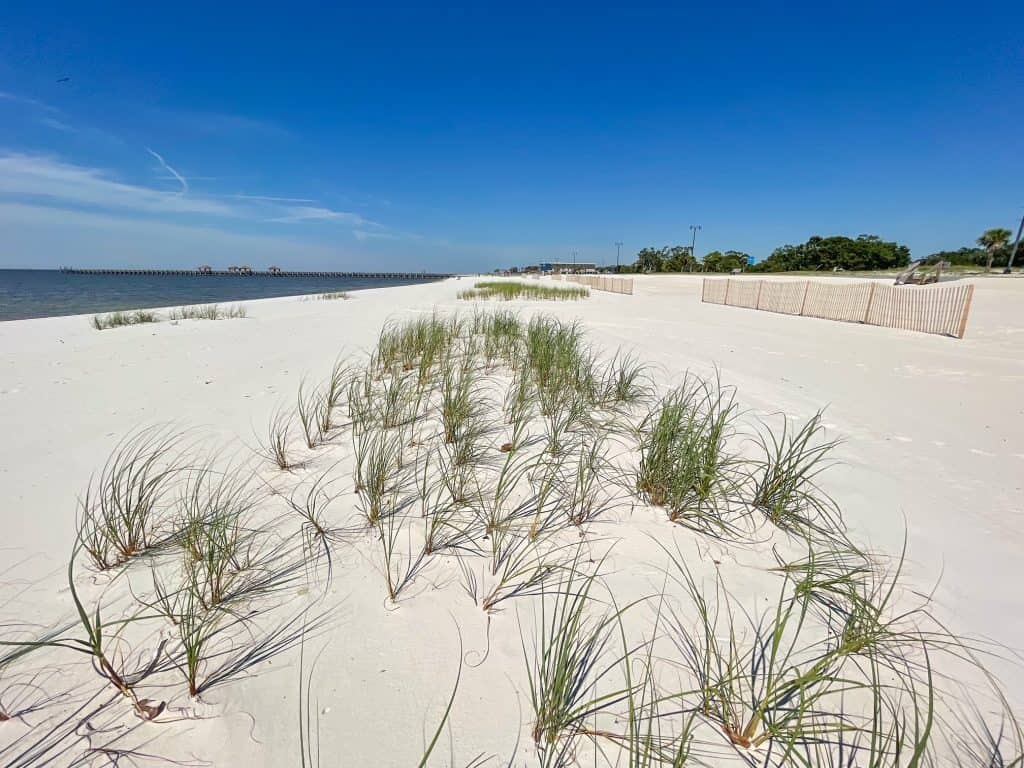 The water temperature is comfortable most of the year with the low at 68 F (November – April) and getting up to 84 F in the summer months. During the winter the Gulf of Mexico will be around 60 F.
You will notice that the water is very shallow so if you want to completely immerse yourself, either sit down or walk out a distance.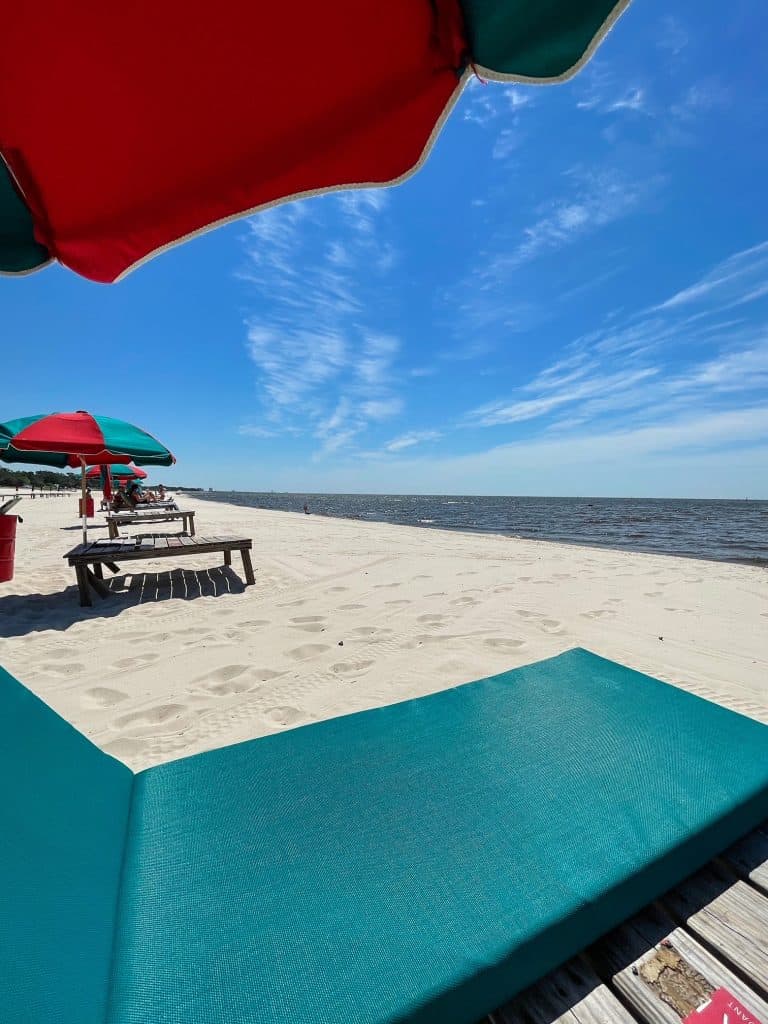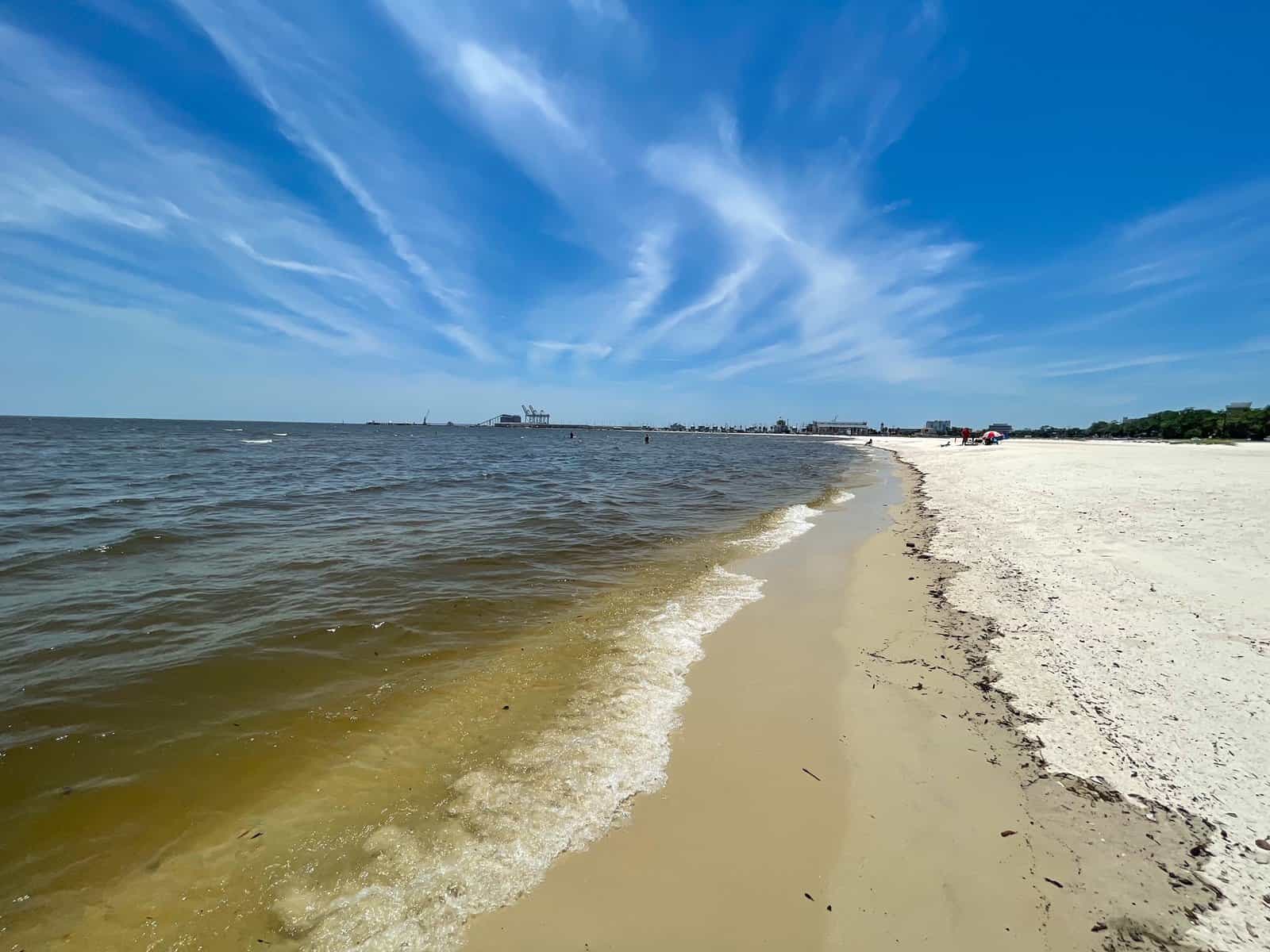 The water is pretty clear with an emerald-green hue that is inviting to take a dip in. The water isn't as clear as the beaches of Alabama or Florida but don't let that stop you from getting in.
You can even put your chair along the shoreline and stay cool with the water splashing your body!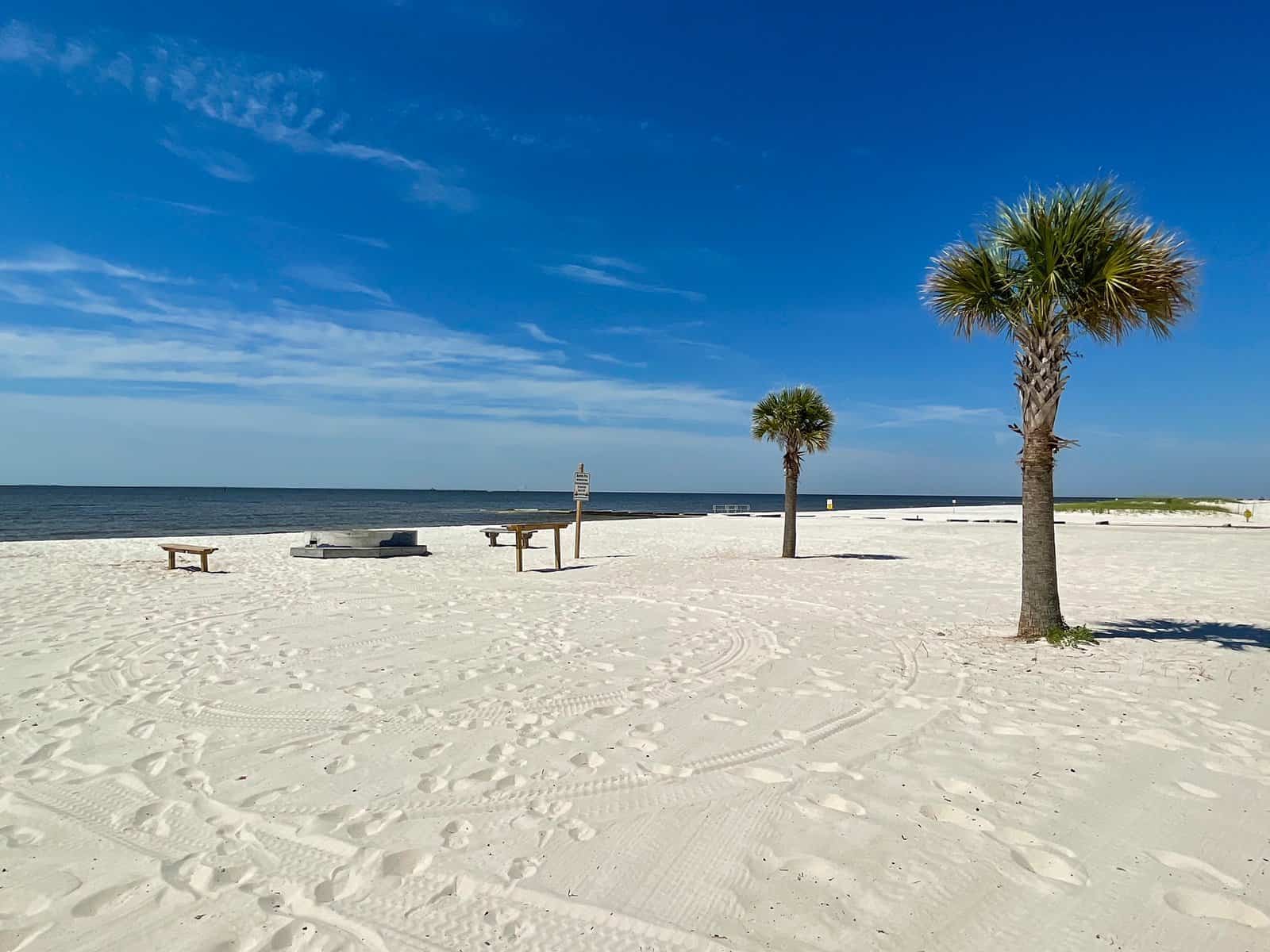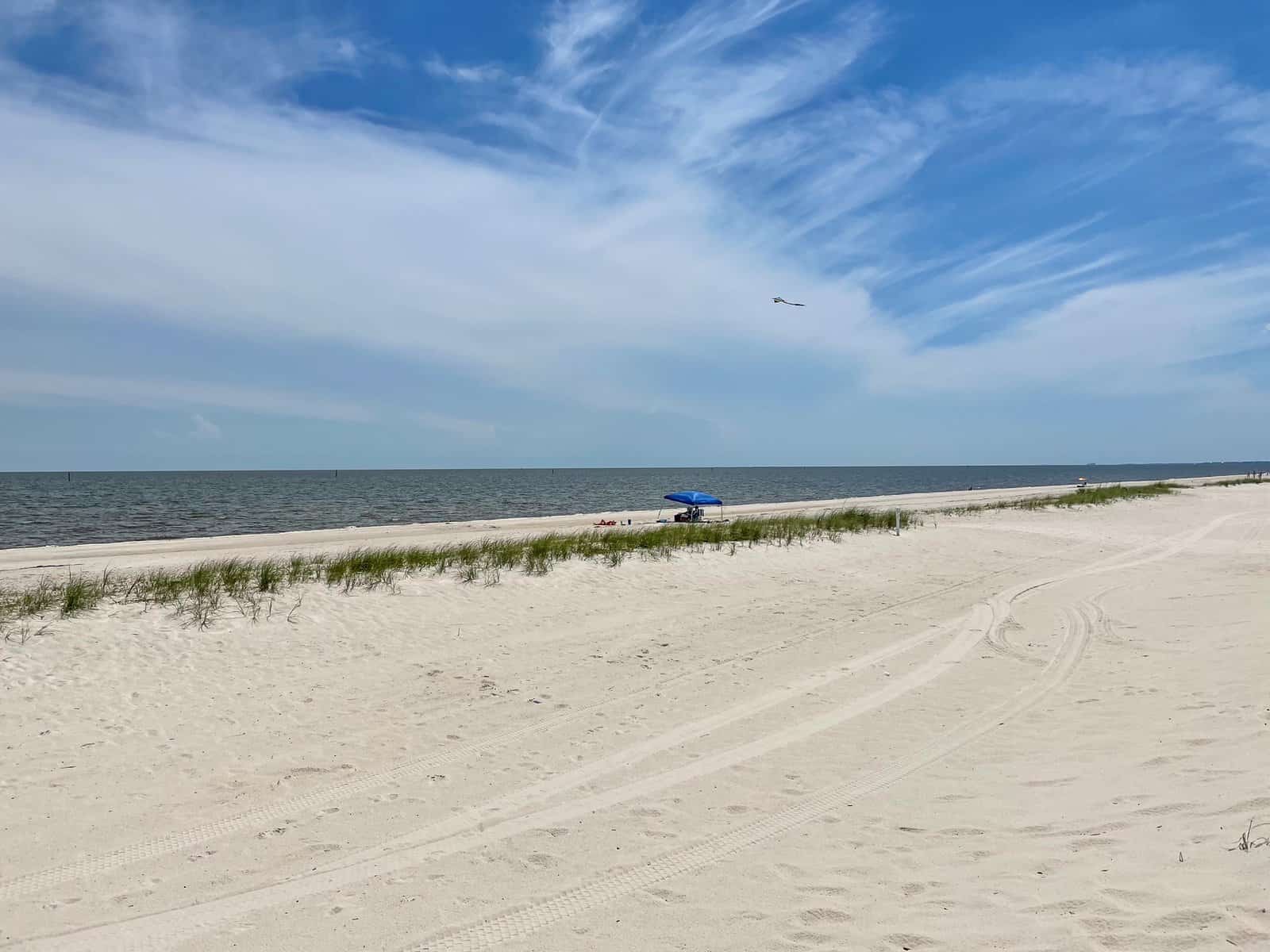 For beach activities besides laying out, the top things to do are jet skiing, flying a kite, paddleboarding, and swimming.
Tip: Parking is free along Gulfport Beach.
Note: Alcohol is allowed on the beach but NO GLASS containers.
Get A PDF Of This Guide For Your Trip
For your convenience, you can download a copy of this Fun Things To Do In Gulfport, MS guide or print it to take with you. It includes pictures and links within the article. It's ad-free and handy for on the go.

2. Take A Stroll In Jones Park
Jones Park covers 60 acres of outdoor green space right along the waterfront near the port and a block from downtown Gulfport.
For those looking to get in some cardio, there is a 0.86-mile walking track that walkers and runners can enjoy.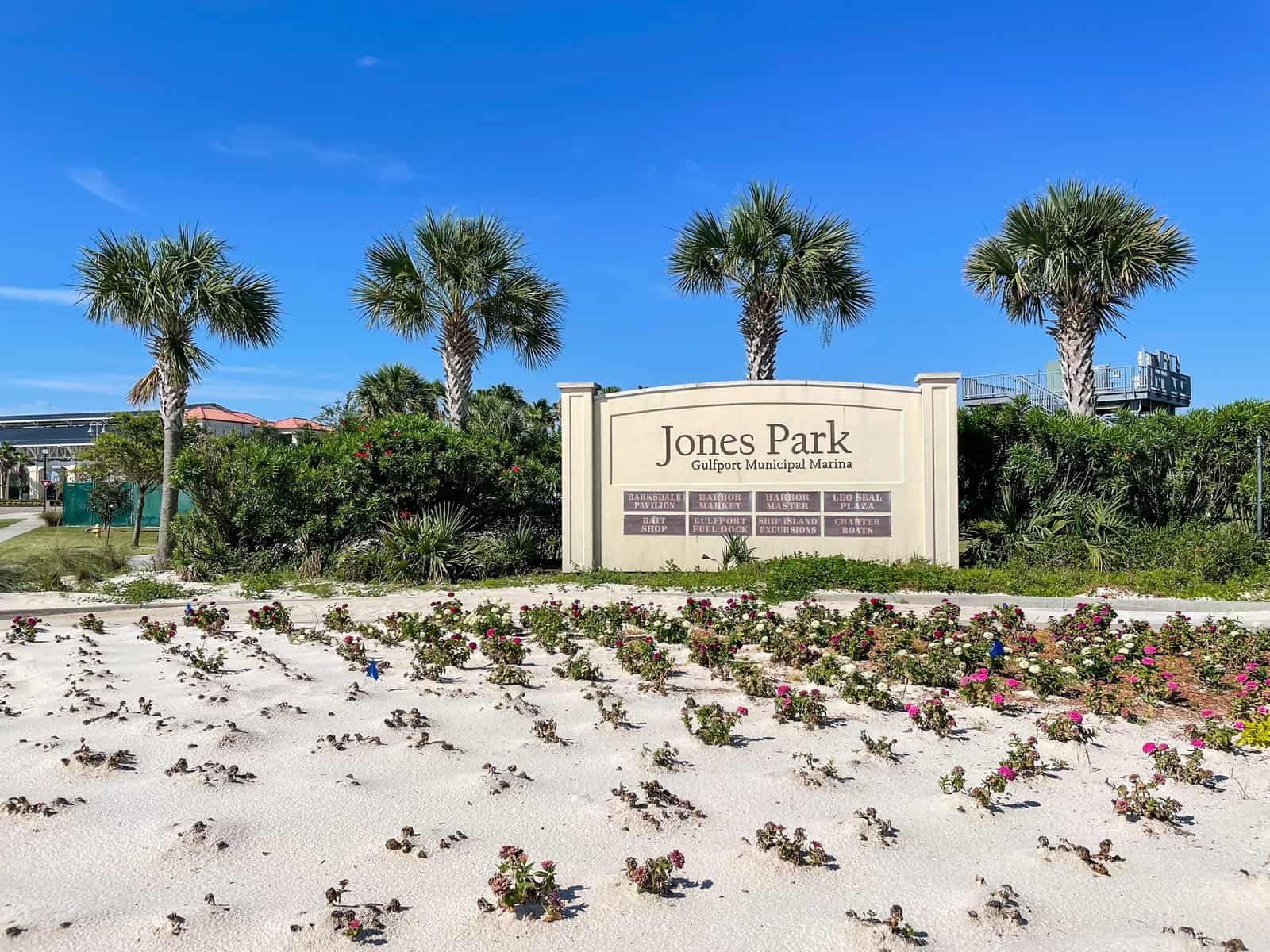 Known as "The Front Yard of the State of Mississippi", the park has a beautiful setting right along the Gulf Coast with beach access.
A few attractions at Jones Park are large pavilions for holding events and festivals, a splash pad and playground, and grassy areas for a picnic.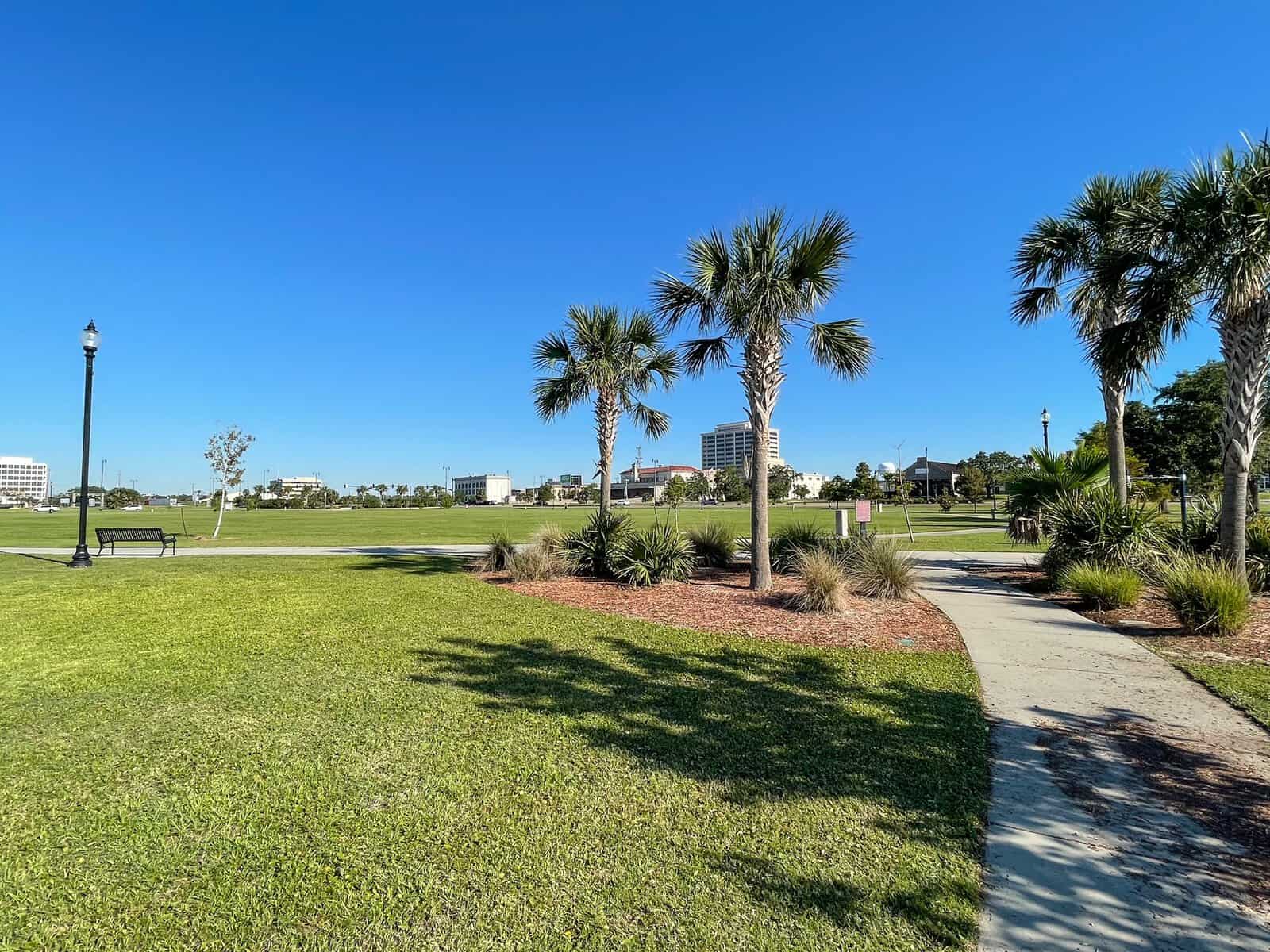 At the edge of the park where it meets the marina is the 70-foot-tall white Ship Island Lighthouse.
It is a replica of the original 1886 lighthouse that was on Ship Island, a barrier island off the Gulf Coast of Mississippi.
Tip: If you happen to be visiting during the holidays (December), Jones Park will be transformed into a magical light show for all to attend.
3. Coffee & Breakfast At Perks
Whenever I am visiting a new city, I love to find a great local coffee shop. Just a short walk up from Jones Park in downtown Gulfport is Perks Coffee Shop & Café.
Besides having great house-roasted coffee, Perks is a great spot to grab breakfast or lunch. They have breakfast sandwiches, wraps, bowls, salads, and more to choose from.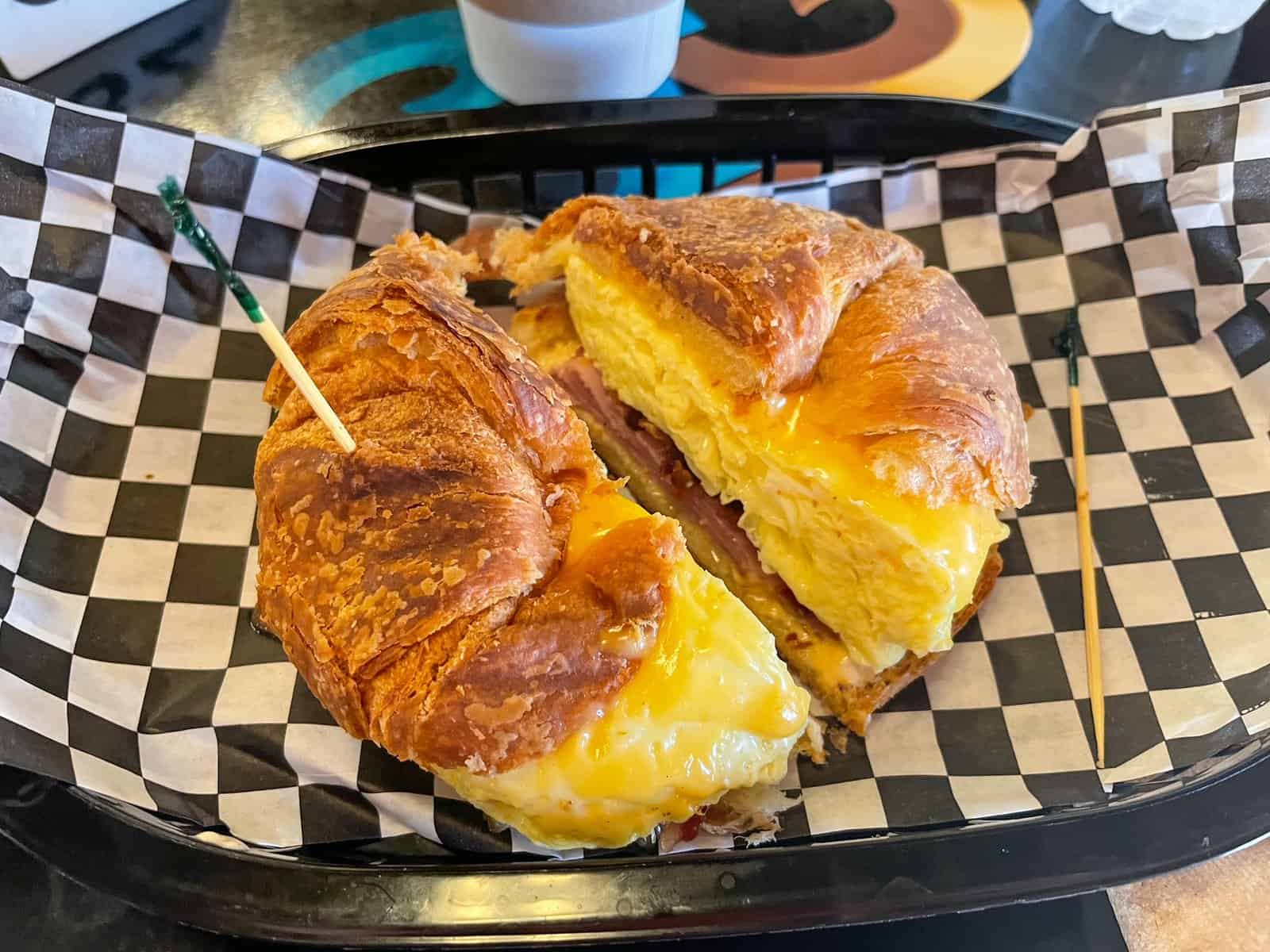 I had just intended to grab a cup of coffee but after seeing the menu I thought I'd give their breakfast items a try.
I'm so glad I did, as the breakfast sandwich I ordered was awesome with the addition of a Creole sauce on top of the egg, bacon, and cheese!
Hours: Open Monday – Saturday from 7:00 am to 3:00 pm. On Sunday from 8:00 am to 3:00 pm.
4. Fishbone Alley
The idea of hanging out in an alley isn't at the top of most people's list but Fishbone Alley is!
In the heart of downtown, Fishbone Alley is an alley behind two rows of businesses with a lot of history and funky art.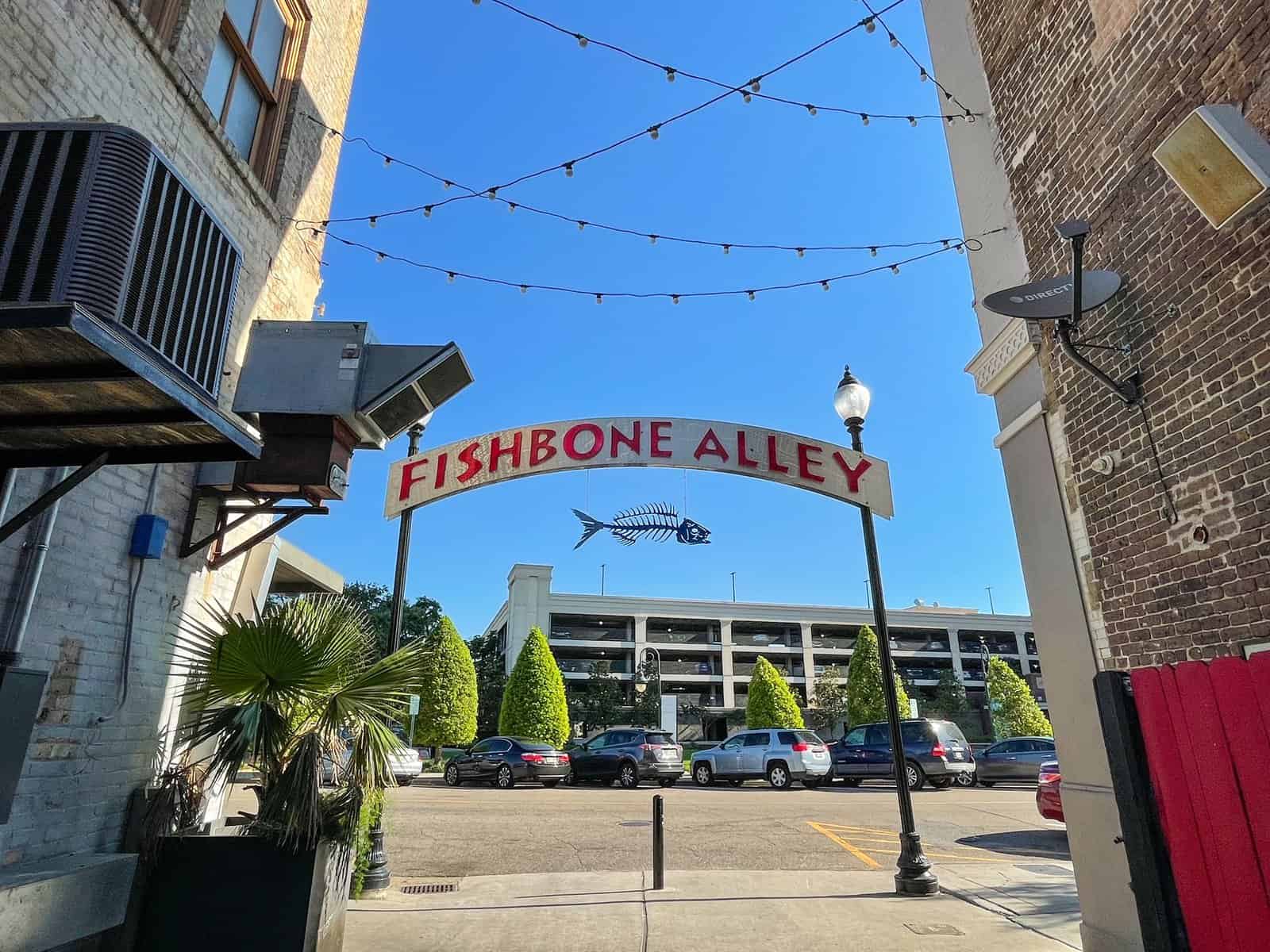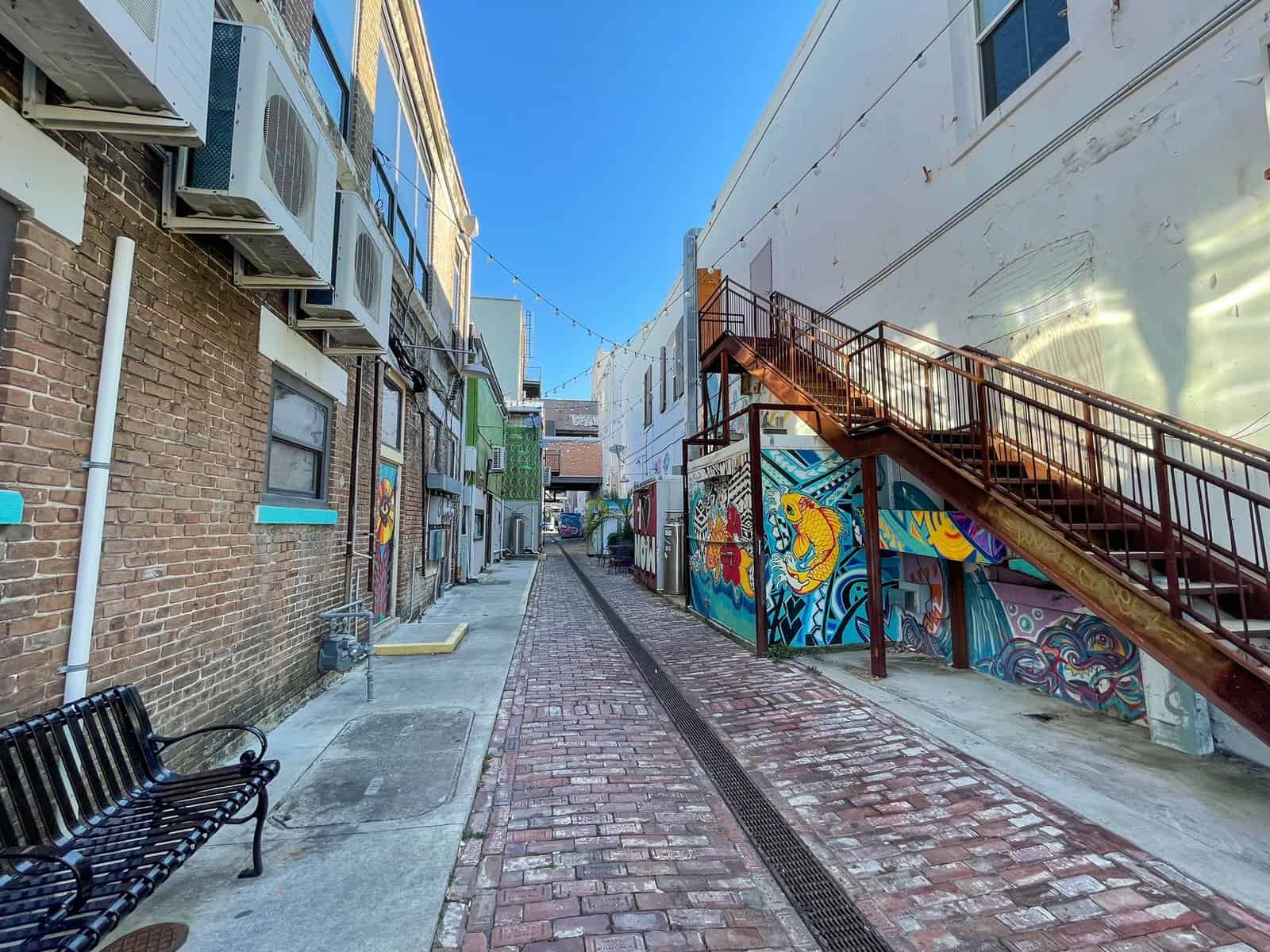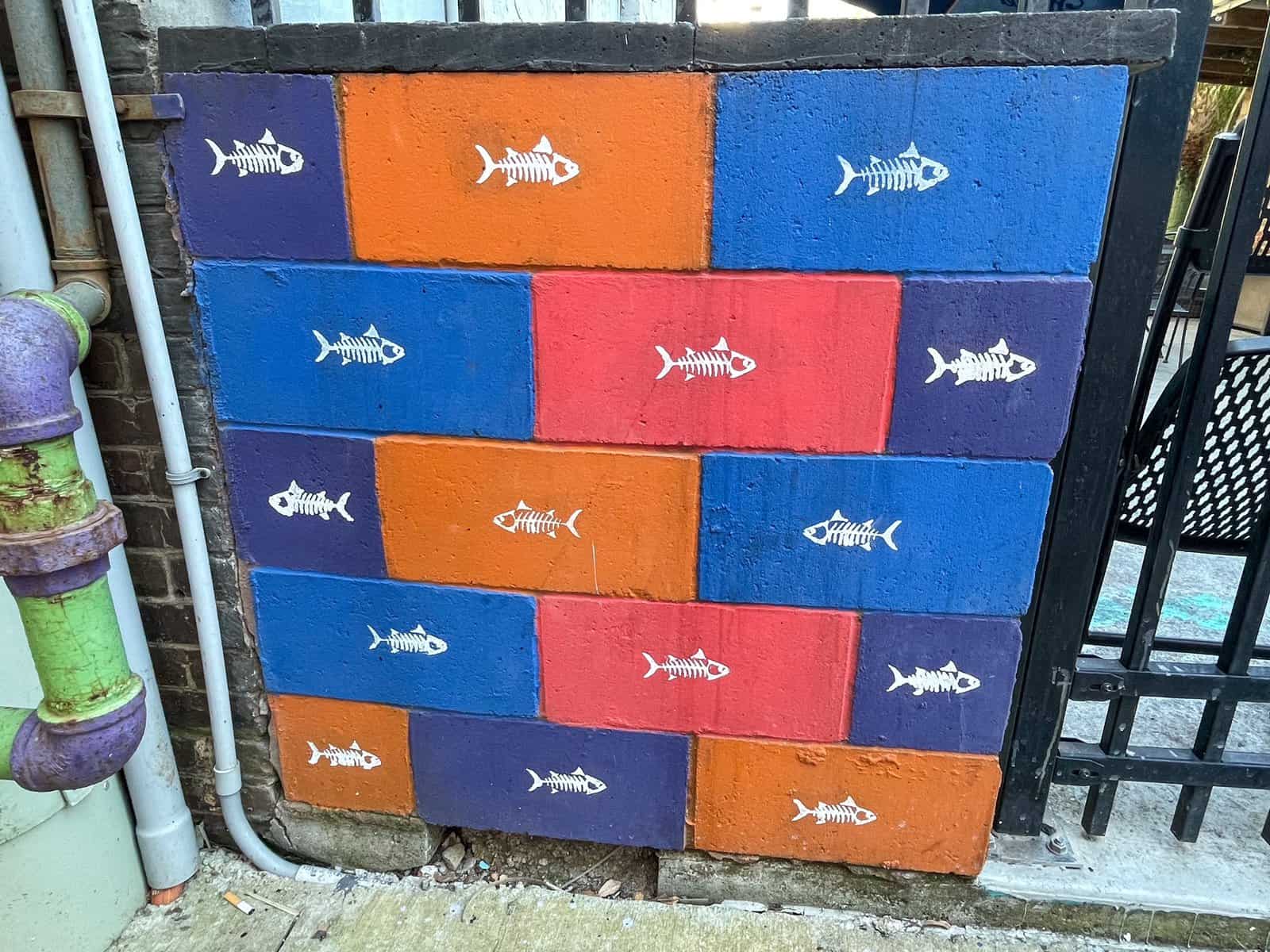 In the early 1900s, brick was laid throughout the downtown area to serve as the surface of the streets.
The brick came from Graves Brick Company based in Birmingham, Alabama and you can clearly see it stamped on each brick.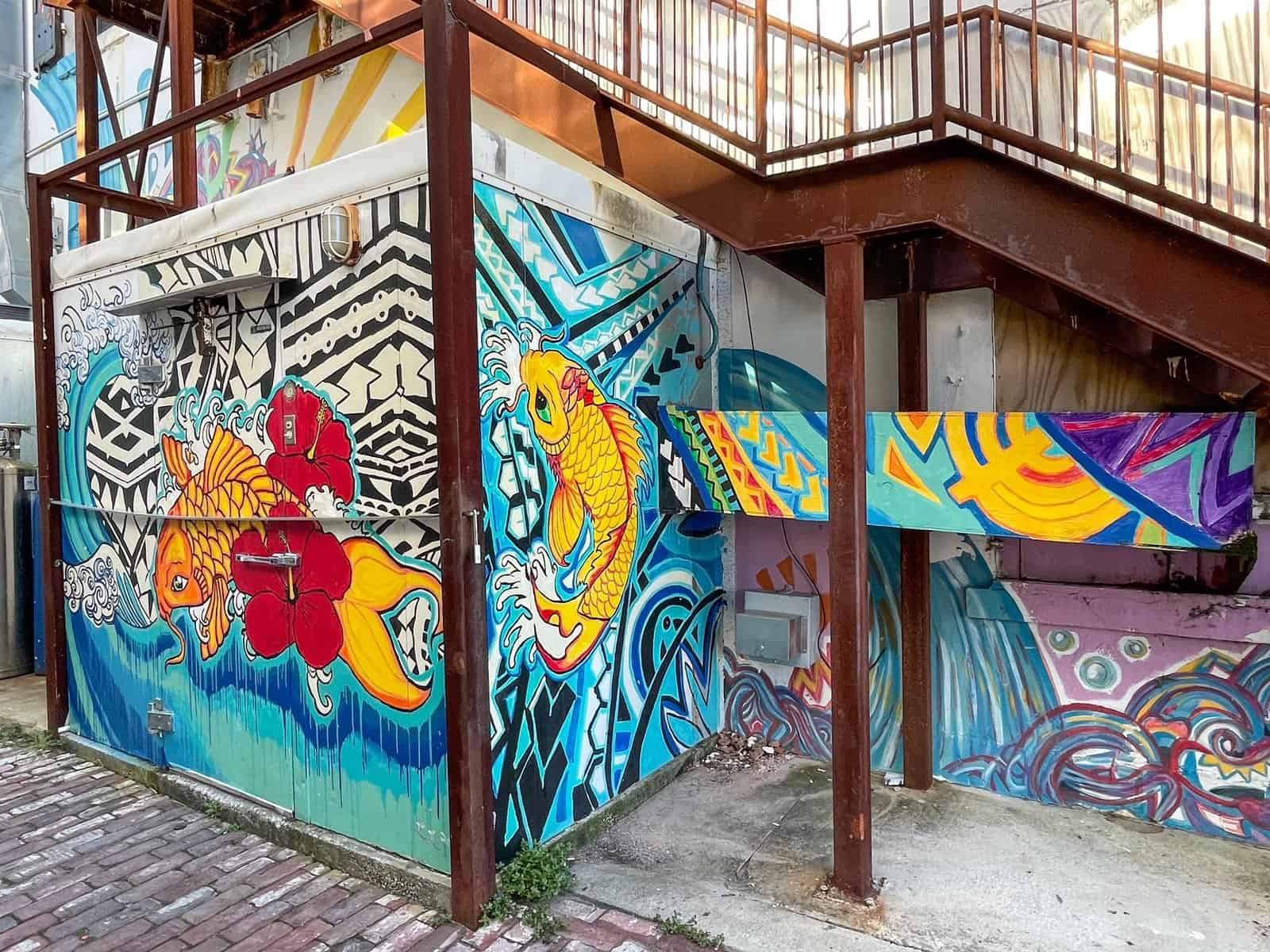 After Hurricane Katrina hit in 2005, many buildings and the infrastructure had been destroyed. It was only in the rebuilding of Gulfport that the brick pavers were discovered under the asphalt.
Thankfully the mayor decided to keep them and place them in Fishbone Alley to preserve the history and show visitors what the streets of Gulfport used to look like.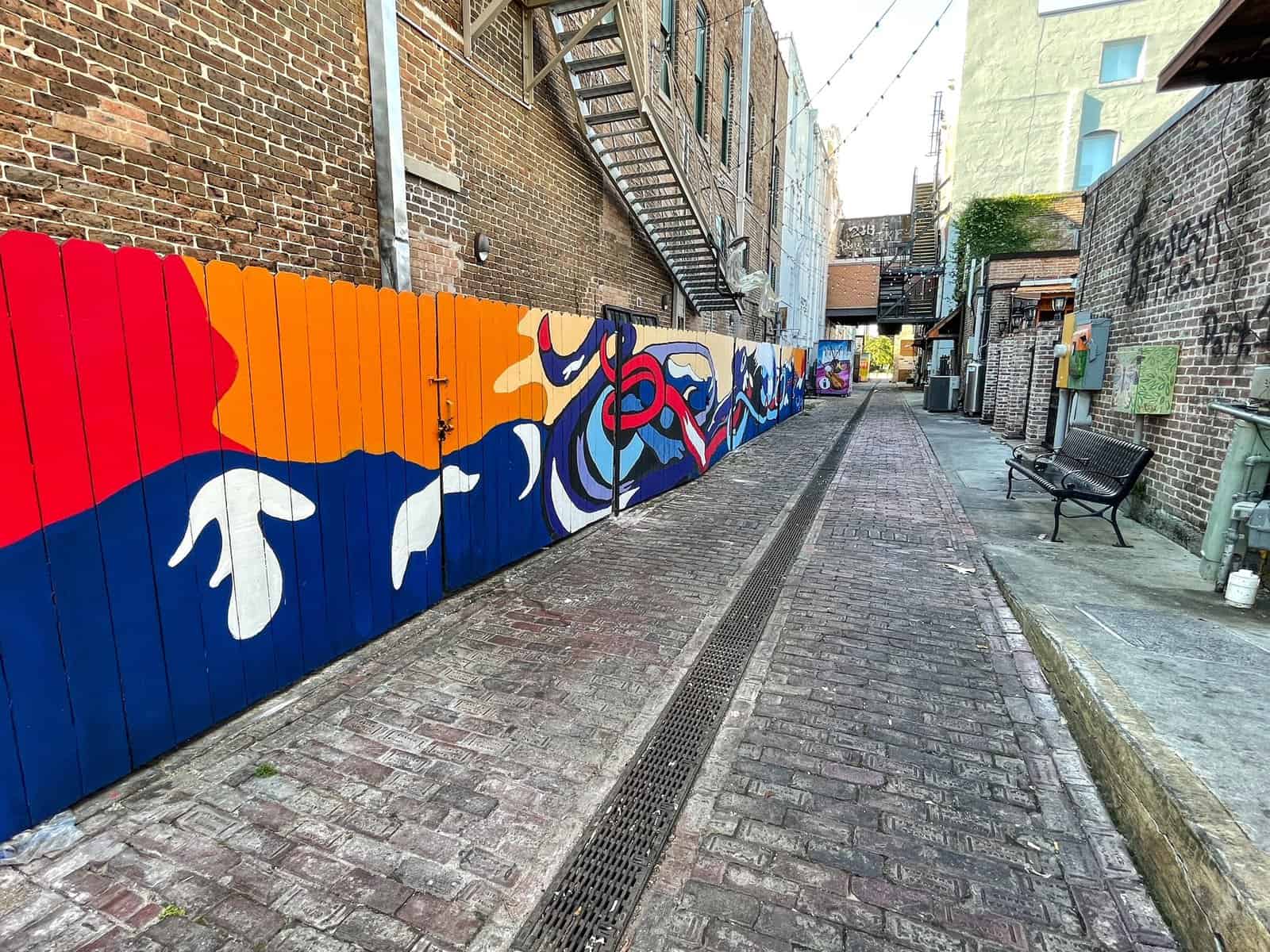 In 2016, the vision of making this alleyway into a place where the community could gather and enjoy evolved into Fishbone Alley.
It is a creative space where art murals grace each side of the alley, strings of light hang, and local festivals are held.
5. Mississippi Aquarium In Gulfport
The Mississippi Aquarium is on 5.8-acres of indoor and outdoor aquatic habitats featuring wildlife from the Mississippi River Delta to the Gulf Coast of Mexico.
As you approach the aquarium in Gulfport, the tall "sail" will likely catch your eye first.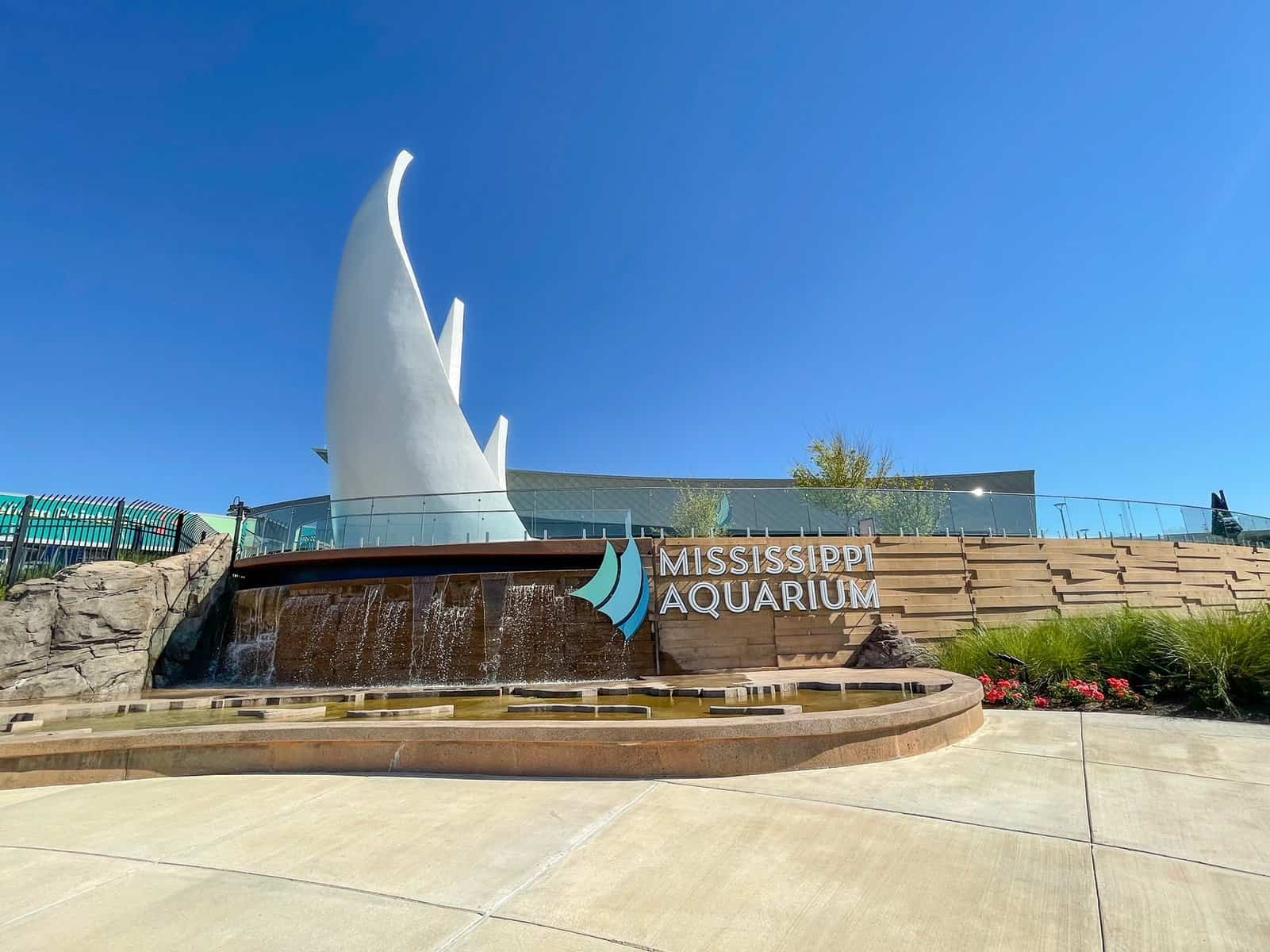 The sail represents the aquatic world of both the Mississippi River and the Gulf Coast. If you walk by at night, you can see the sail lit up too!
Located across the street from the beach and a block away from downtown Gulfport, the aquarium has both fresh and saltwater exhibits to view.
Some of the animals that you will get to see at the aquarium exhibits are river otters, alligators, fish, a dolphin, green sea turtles, stingrays, and birds.
The Mississippi Aquarium strives to educate and preserve the local habitats that are unique to Southern Mississippi.
Note: There is no parking garage at the aquarium, so park anywhere downtown or at the beach.
Hours: Open daily from 10:00 am to 5:00 pm.
6. Walk Out On The Fishing Pier
Moses Pier is also known as the Fishing Pier even though it is a combination of a jetty with a small pier at the end of it.
The rock jetty juts out from the marina into the Mississippi Sound and has a small pier at the end of it.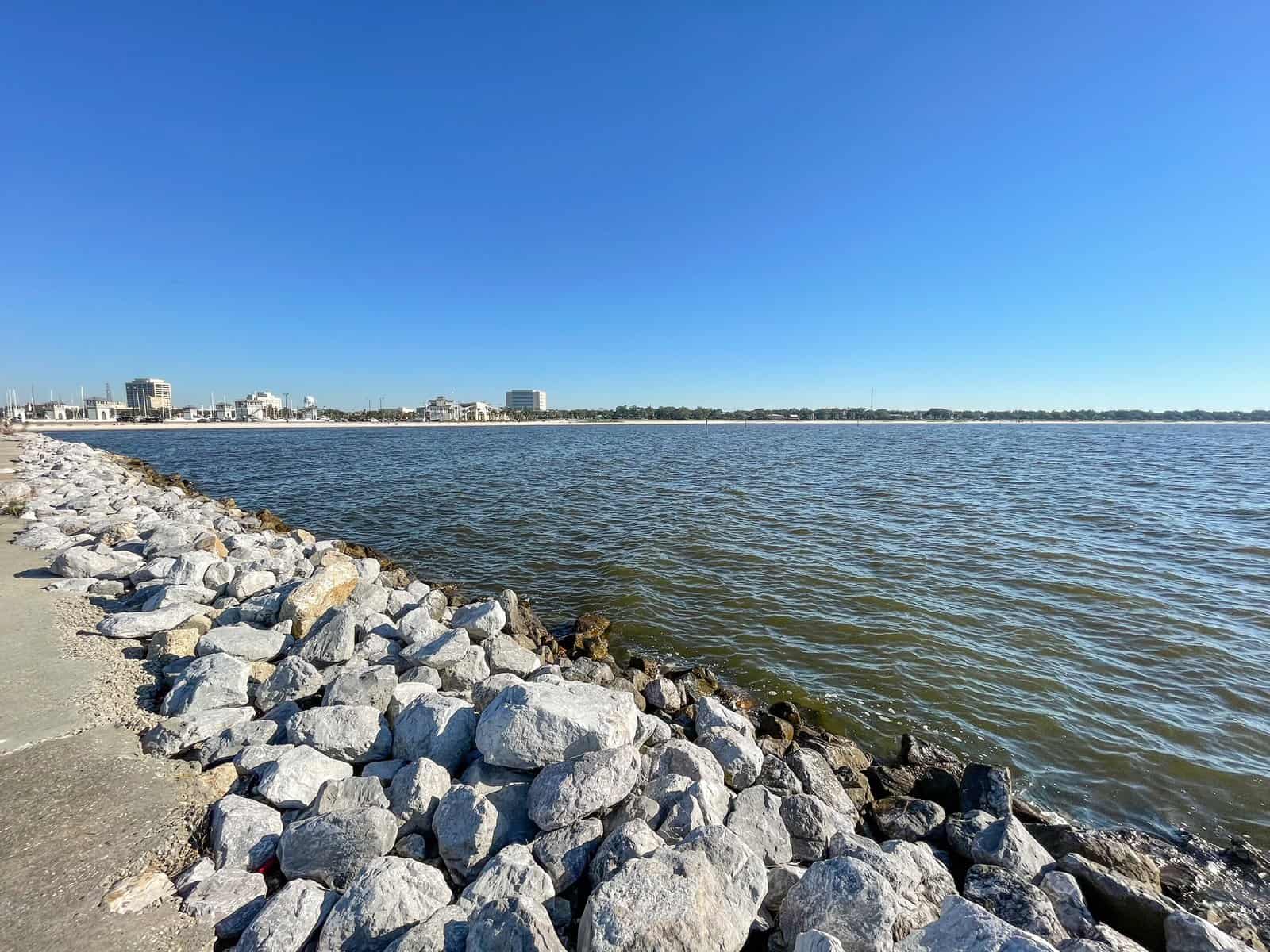 It is an easy walk to the end with incredible views of Gulfport's white-sand beaches, marina, and skyline. Although small, the pier is quaint as it is curved instead of the traditional straight pier.
It is a beautiful spot to enjoy a morning walk or take in a sunset over the Gulf of Mexico.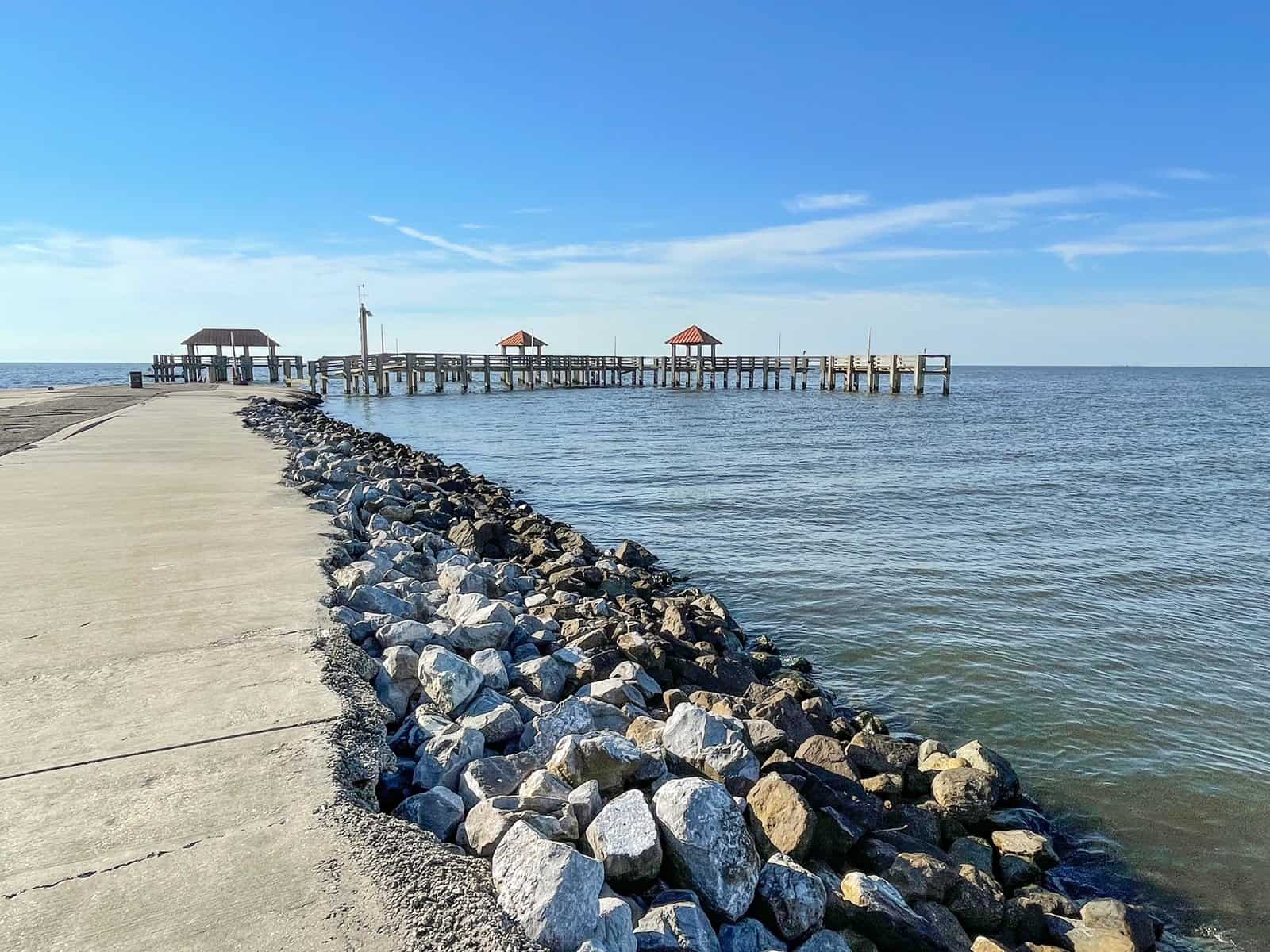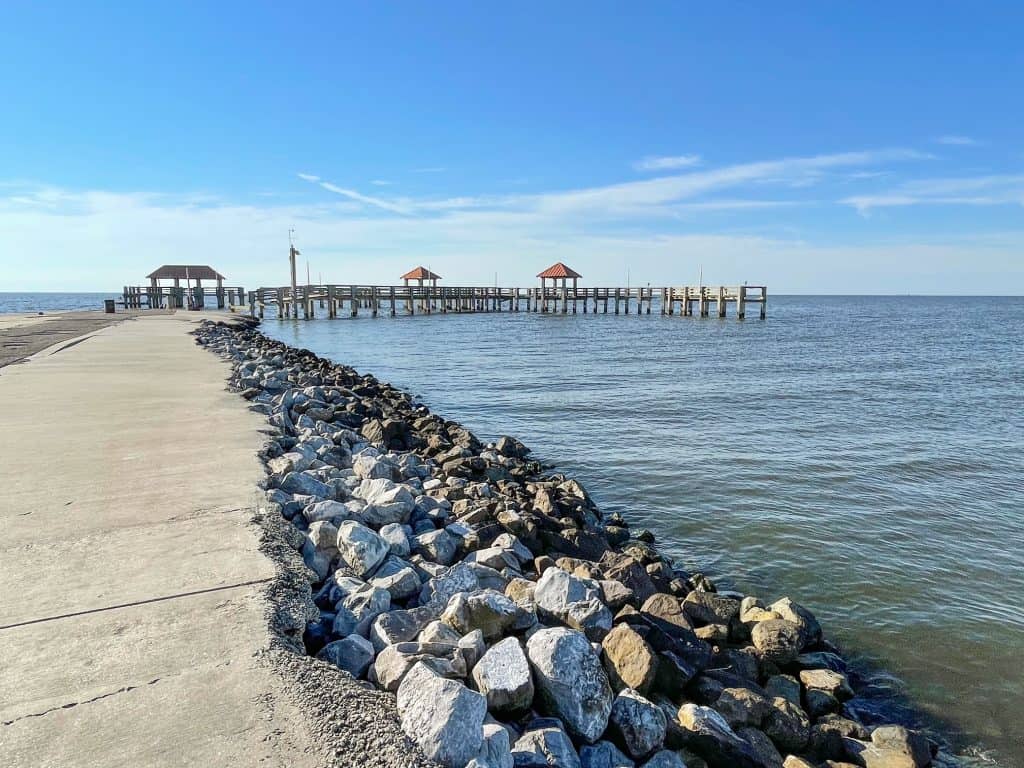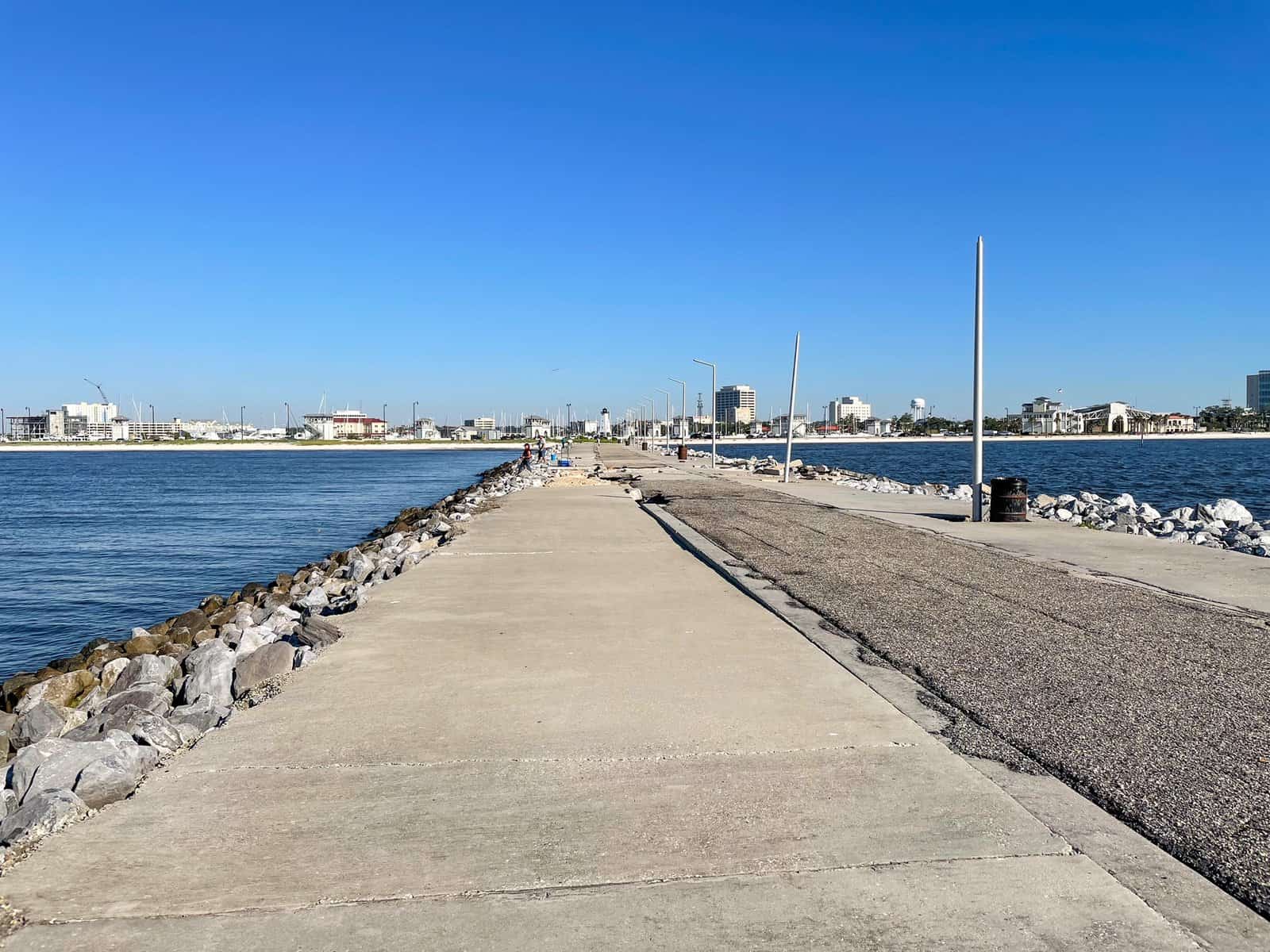 For those that like to fish, fishing on the jetty is a popular activity with flounder, redfish, and speckled trout the fish you will most likely catch.
Note: To fish, you do need a fishing license (ages 16-65) that you can get at any bait and tackle shop. There is a small shop before you walk out on the jetty.
7. Friendship Oak
On the campus of The University of Southern Mississippi is a huge and very old live oak tree a few miles west of Gulfport.
This Southern live oak tree is over 500-years-old and known as the Friendship Oak that sprouted around 1487. That is older than the United States!
The oak tree stands at 59 feet, with a trunk diameter of 5.75 feet, a circumference of 19.9 feet, and limbs that stretch up to 65 feet.
It is said that anyone who walks beneath its shady branches will forever remain friends.
Despite getting a beating from hurricanes over the years such as Katrina in 2005 the tree surprisingly has withstood it all.
Many have held their wedding ceremony underneath the Friendship Oak and some classes have been taught under it.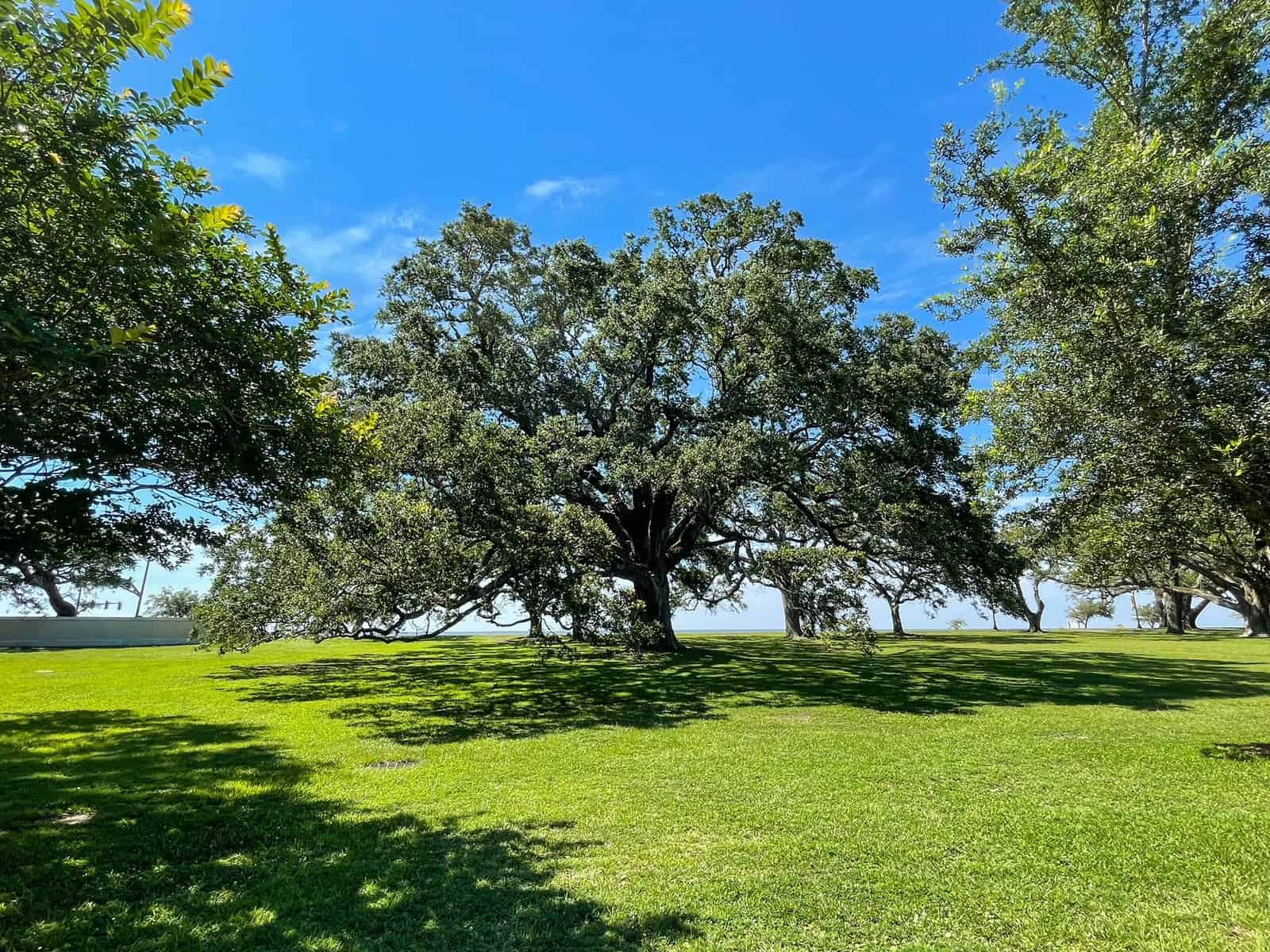 Even though the Friendship Oak gets all of the attention, look around and admire several stunning and awe-inspiring live oak trees.
I actually think the oak trees nearby or more beautiful as they have seen less damage over the years.
8. Cocktails With A View
One of the best things to do in Gulfport is to enjoy a cocktail with an incredible view of Gulfport beach.
For a fun atmosphere, great drinks, and an elevated view of the ocean, the place to be is Shaggy's.
Shaggy's is the ultimate beach bar and a great restaurant for lunch, happy hour, or dinner. And you can't go wrong sipping a drink and appreciating an epic sunset…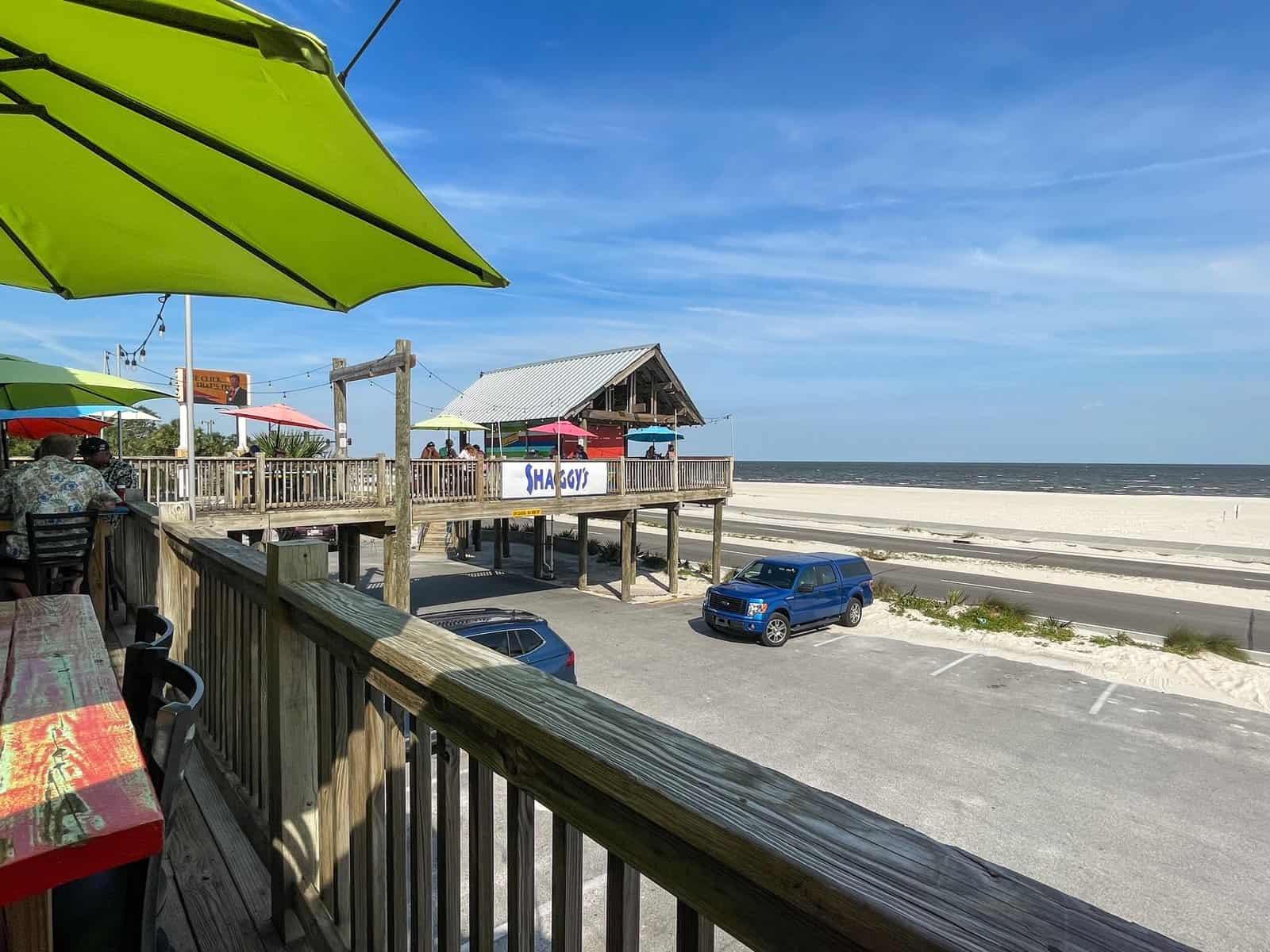 With its casual vibe, you can enjoy a variety of American and Southern menu items such as po'boys, fish tacos, gator bites, shrimp, crab cakes, and burgers.
Although there is indoor dining, get a table out on the deck for the best views of the Gulf of Mexico.
The owner Ron Ladner had the vision to create a Key West style place to get great food and drinks on the beach.
His plans went on hold as Hurricane Katrina hit but soon after Shaggy's emerged as the place for the community to come together for a good time.
There are a few other Shaggy locations along the Mississippi coast in Pass Harbor, Biloxi Beach, and The Rez.
Hours: Open Sunday – Thursday from 11:00 am to 9:00 pm and Friday – Saturday from 11:00 am to 10:00 pm.
9. Go Boating
It only seems natural to hop on a boat when in Gulfport for its proximity along the Gulf Coast. There are plenty of fun options for visitors to go sailing, fishing, and cruising.
Any charters or tours from Gulfport will take off from the Bert Jones Yacht Club Harbor in front of Jones Park. Depending on your interest, there is a boat excursion for everyone to join.
For a laid-back day out on the water, take a sailing charter to explore Mississippi's Gulf Coast.
Nothing better than relaxing on a boat cruising the Mississippi Sound with cocktails topped with a gorgeous sunset over the Gulf.
Or during the day take a dolphin-watching cruise in search of playful bottle-nose dolphins.
Fishing charters can take you out to catch a wide variety of fish in the Gulf of Mexico. Charter companies that are known for excellent fishing experiences are Captain Ron's Charters and 9-Ball Mississippi Fishing Charters.
It will vary by season but you can expect to catch Cobia, Grouper, Bonito, Red Snapper, Yellowfin Tuna, Mahi Mahi, Amberjack, and White Marlin.
10. Enjoy A Seafood Dinner
With a location right along the Gulf of Mexico, it's no wonder that there is a vast assortment of seafood to indulge in.
For me, my favorite mix of seafood and Southern love is shrimp and grits. You won't find better than along the US Gulf Coast! And don't miss out on trying some seafood gumbo too.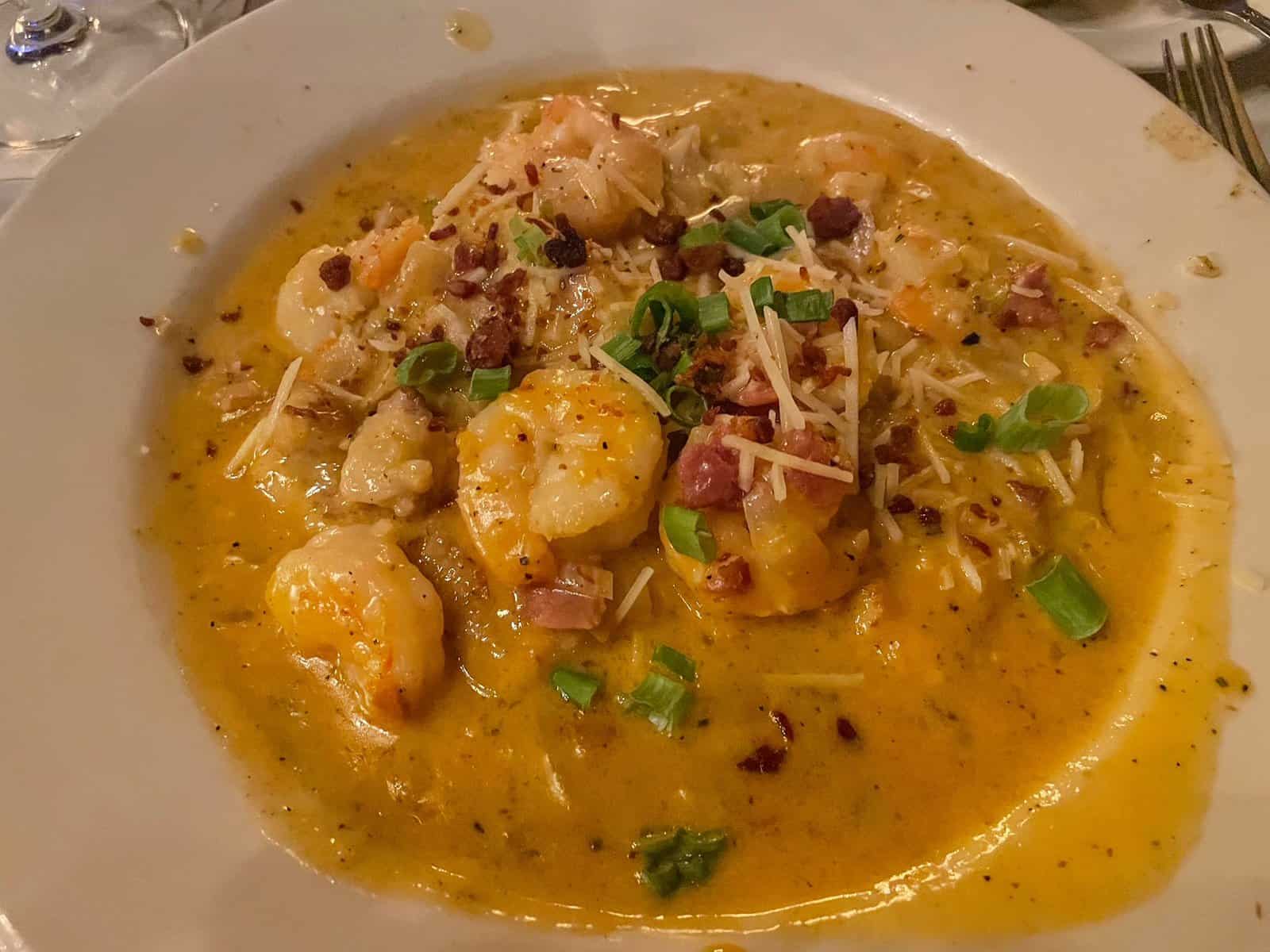 You can find oysters, crab, redfish, mahi, yellowfin tuna, and snapper on menus at local seafood restaurants.
At most establishments, you can order your oysters raw, charbroiled, Rockefeller, Bienville, or New Orleans style. I suggest trying a mix of each as they are all so tasty!
The restaurants that serve great seafood dishes are:
Half Shell Oyster House
Shaggy's Gulfport
The Chimney's Restaurant
Shrimp Basket Gulfport
White Cap Restaurant
11. Play At The Casino
No need to fly off to Vegas for some fun playing cards or hitting the slot machines when there is a hotel and casino right on Gulfport Beach!
The best place to gamble and have an exciting chance to win it big is at the Island View Casino Resort located a block from the beach and downtown Gulfport.
Besides gambling, the resort has a hotel, pool, several restaurants, and a spa for guests to enjoy at their leisure.
For those that enjoy listening to music, there is live music every Friday and Saturday and periodic performances by well-known singers.
Note: If you are venturing east to Biloxi Beach, there are even more casino options to choose from.
Hours: The casino is open 24 hours a day, every day of the week. Ages 21+ is a requirement for gambling and drinking alcohol.
Bonus: Ship Island
Looking for a little island paradise? From spring through the fall months, you can take the ferry out to Ship Island.
Ship Island is a barrier island 11-miles off the coast of Mississippi in the Gulf of Mexico with pristine beaches and great snorkeling opportunities.
There are no hotels or camping, so a trip to Ship Island is a perfect day trip. History buffs will enjoy wandering the well-preserved Fort Massachusetts.
For more information on visiting Ship Island, check Ship Island Excursions for ferry availability.
Note: Food and beach chair rentals are available on the island.
Beach Trip Essentials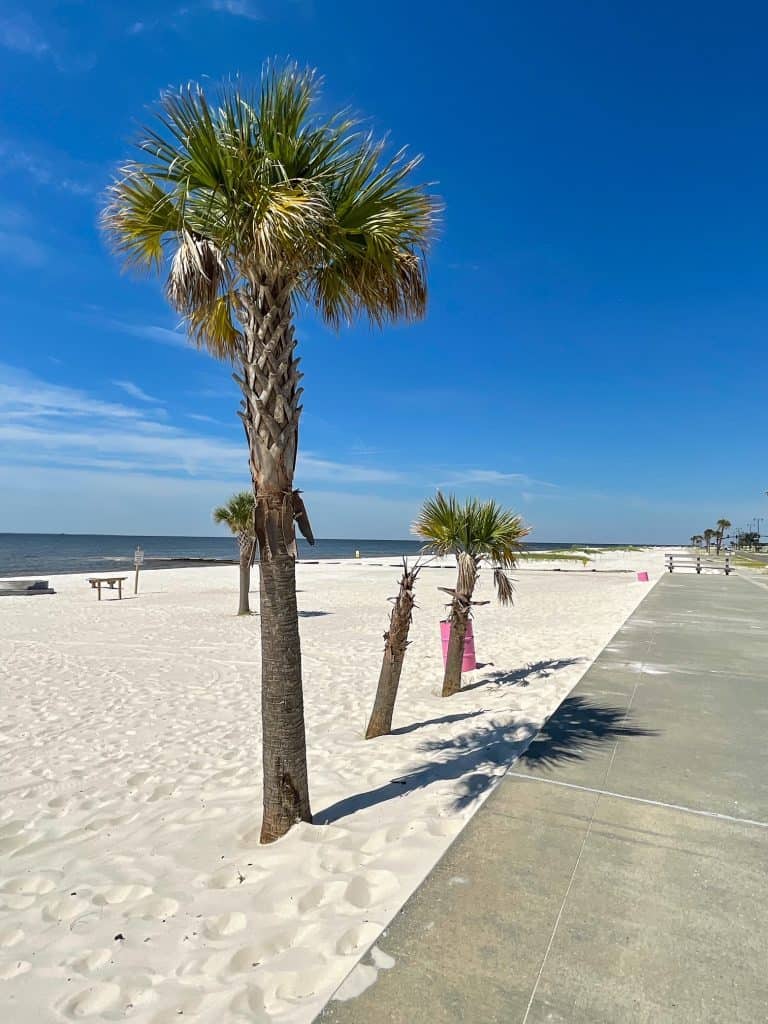 FAQ For Visiting Gulfport, Mississippi
When Is The Best Time To Visit Gulfport?
Overall, you can visit Gulfport, Mississippi any time of the year with the most optimal temperatures in the spring and fall months.
The summers are hot and humid with potential tropical storms or hurricanes but great beach weather when you need cooling off.
In the winter months, the temperatures may range between 45 F and 66 F. Although the water might be too cold to swim in, the beaches are still beautiful to spend time on.
Note: I visited in June and enjoyed the hot weather as it made hanging out at the beach and pool awesome.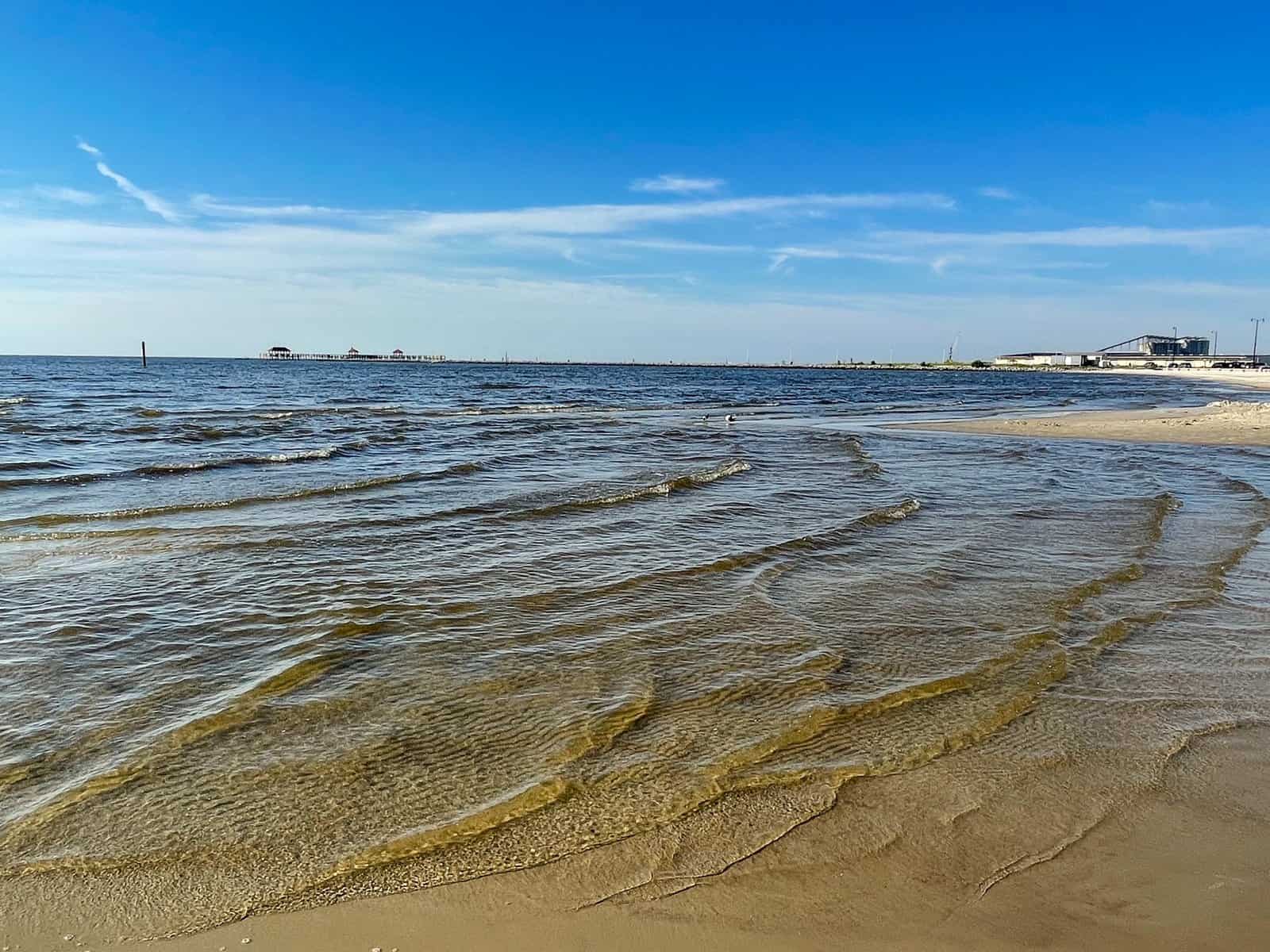 Are The Beaches In Gulfport Nice?
Gulfport has pristine white-sand beaches that are groomed routinely and are very beautiful.
The water is clear but darker than the water along the beaches of Alabama and Florida. With Gulfport's proximity to several large river outlets, the water may look murky but it is clean.
Is Alcohol Allowed On Gulfport Beach?
Yes, alcohol is allowed on the beach for those 21 and up but NO GLASS CONTAINERS.
Is Gulfport Worth Visiting?
Yes! Gulfport is a laid-back coastal town with gorgeous beaches, warm water, great seafood, fishing, and cool beach bars.
Have fun exploring the best things to do in Gulfport, Mississippi!
Get A PDF Of This Guide For Your Trip
For your convenience, you can download a copy of this Fun Things To Do In Gulfport, MS guide or print it to take with you. It includes pictures and links within the article. It's ad-free and handy for on the go.

Got Travel Insurance?
Don't leave home without travel insurance as you never know what might happen on a trip! It is always when you least expect it that something can go wrong like getting sick, in an accident or cancellation of some sort. Get a no-obligation quote from two trusted travel insurance companies for peace of mind on your next trip!
Looking For More Travel Inspiration?
Ultimate New Orleans Bucket List: 35 Fun Things To Do In NOLA
15 Fun Things To Do In Lafayette, Louisiana's Cajun Country
5 Best Plantations Near New Orleans, Louisiana That Are A Must To See
17 Fun Things To Do In Orange Beach, Alabama On Your First Visit
15 Best Things To Do On Dauphin Island, Alabama
21 Fun Things To Do In Mobile, Alabama On A Weekend Getaway
17 Fun Things To Do In Hot Springs, Arkansas For First Timers
Perfect 3 Day Weekend In San Antonio Itinerary For First Timer's
Disclaimer: As an Amazon Associate and a participant of other affiliate programs, I may earn from qualifying purchases in this post. This means that if you make a purchase through one of these links, I might receive a commission at no extra cost to you. Thank you and it is greatly appreciated!